So, we all have heard about the popularity of combining a XTR-Race Lever (Non-ServoWave) with a Saint dual piston caliper. The result of which is a powerful brake that is relatively light and has great modulation.
The trouble is, this combo isn't exactly cheap. The XTR-Race lever is nearly $60 by itself.
From what I've been able to deduce, the XTR-Race Lever is probably under 100g, maybe 90g, but who knows. The total weight with caliper (no pads), front hose, and lever is approximately 190g. If the caliper weighs 95g, the hose another 20g, then the lever must be fairly light. It's the only brake lever in the lineup completely comprised of carbon and magnesium, so it wouldn't surprise me if its not 80g. Just remember, you want these levers for a dual-piston brake, and you probably ride hard. Do you really want a superlight, fragile, rather expensive lever?
Right, so you can actually get the non-servo wave levers in a cheaper lever like the Shimano-Claimed 108g
XT Touring (BL-T8000)
for $45 and
Deore Touring (BL-T6000)
for $25.
Deore Trekking BL-T6000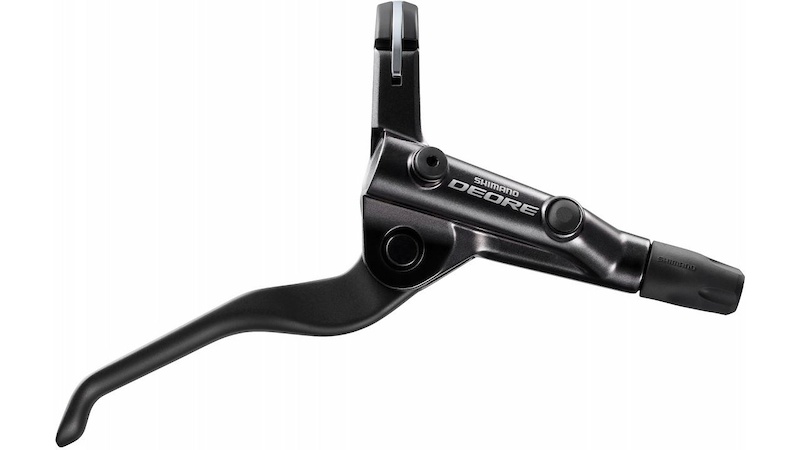 XT Trekking BL-T8000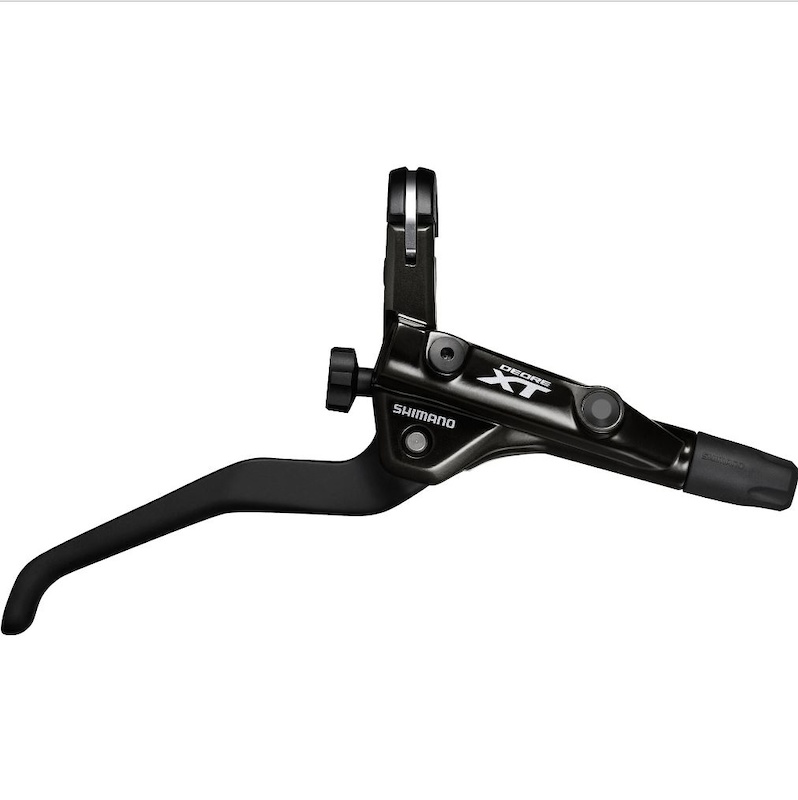 XTR-Race M9000 / M987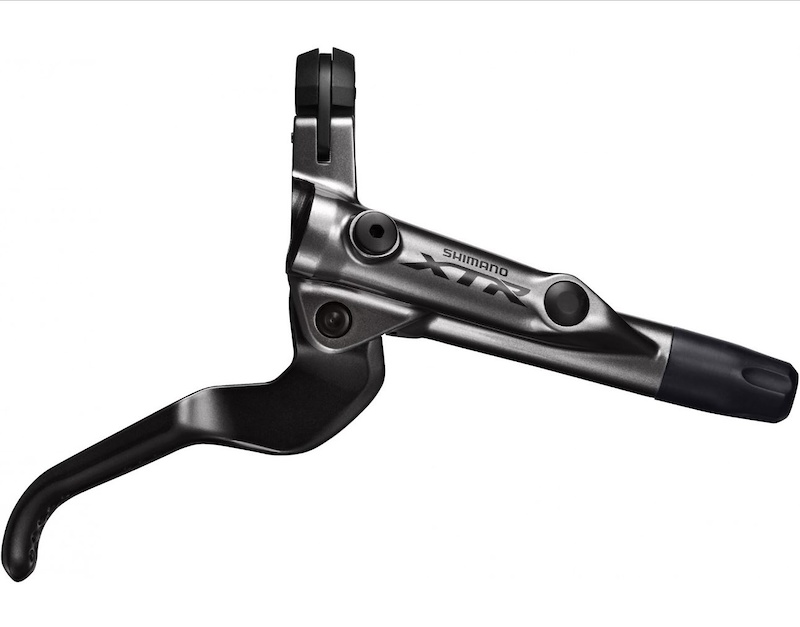 Want to swap out the longer levers of the "Trekking/Touring" models?
Voice Components apparently makes replacement levers.
Add any of these levers to a Shimano Saint BR-M820, Zee BR-M640, XT M8020 calipers to get better modulation with the additional power of a dual-piston caliper.
The main goal of this alternative is a cheaper setup, therefore more easily replaced. If the swap doesn't work out (some people have had issues bleeding this combo), you're out $50, instead of being out $120. You might not be saving any weight, but then again, if you require a dual-piston brake you can probably afford an extra couple of grams over a XTR-Race lever, or you won't mind ending up right around the same weight as your stock Saint or XTR Servo-Wave levers.
Here's a good summary from
a guy who's running XTR-Trails with Saint Calipers
.
Where this gets interesting is hose selection -
Per Shimano, the brake hose kit for the Saint and M8020 Caliper is the SM-BH90-SBLS.
The Zee kit is the only brake that specifies the SM-BH90-SBS Hose Kit, although I'm pretty sure you can use the Zee's hose kit with the Saint and vice versa.
The kits for the Saint/Zee/XT M8020 are different from the normal M8000/M7000/M6000 hose kits. If the internal diameters of these hoses or the fittings are different, this could muck with the combo. I'm not convince there is a different internal hose diameter between Shimano brakes, but I do know that the XT's use the BH90 hose, which has an OD of 5.0mm and ID of 2.1mm. Considering all the other kits utilize that same part number form of "BH90" I find it hard to believe the hose itself is any different between brakes. The fittings, banjo bolts, etc, however differ quiet a bit.