The
Crankworx Shootout
will begin right here on pinkbike starting the weekend after Interbike, brought to you by Rip.TV. There will be 3 videos created by amateur film makers posted each Friday for three Fridays starting the 7th of October. The Films will go head-to-head-to-head and your votes will decide the winner of each round with the finalists showdown taking place Oct. 28 for a week.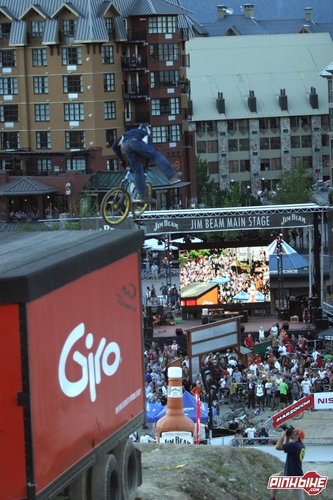 During this year's Crankworx festival over 11 amateur film makers jumped at the challenge to create a film for RipTV's first ever amateur film maker competition. The films submitted are all good for different reasons and you will have to decide what you enjoy most in a film. The instruction that was given by Rip.TV before Crankworx began was to
create a killer short-film about what events like Crankworx do to/for you. How you feel, act, and react should translate through your creative work to the viewer
.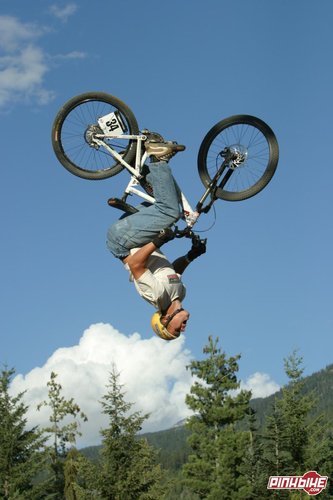 The stakes are high. The Whistler Bike Park is offering the lucky winner A-List media passes for next year's contest so that they won't have to film from the middle of the crowd, and the grand prize... A seasons pass to the best mountain bike park in the world! You guess where. Second and Third place finishers will recieve a two day lift ticket for the bike park next summer.
Rip.TV is offering T-shirts, Hoodies, all 3 seasons of Drop In on DVD, The film Genesis, Adidas Goggles, a handle bar from Block 8, and Hayes brakes. And the Golden Apple... The winner will also have a chance to interview for a job at the new broadband action sport TV network launching later this year - Rip.TV.