Mt. Panorama is Famous for its furious racing, names like Peter Brock, Dick Johnson and Craig Lownds, Sam Hill, Chris Kovarik, Nathan Rennie, Jill Kintner... Wait, What?
The recent Newtons Nation Festival saw the great mountain flooded with some of the best gravity athletes in the world and the 2060 Downhill was no exception. The field was stacked with past and present World and Junior world champions and an under 19's field that could defiantly be breading the next one.
Pics and results inside
,Friday saw riders starting to drift in to find a fun little track that although short, it left everyone with a grin on their face. The bunting was left wide to provide multiple line choice and as the day progressed sneaky lines started to form along the track.
Saturday morning rolled in producing a glorious day. Every one was keenly awaiting the arrival of world champ Sam Hill. Speculation flew about possible winning times as the big names threw down some spectacular practice runs on the now dusty track in preparation for the afternoon's seeding runs.
Afternoon Seeding Runs:
Chris Kovarik came in fastest with a 1.18.31 followed by
Bryn Atkinson 1.18.78
Ben Cory 1.19.71
Rhys Atkinson 1.20.25
Rick Boyer 1.20.86
Sam Hill 1.21.18
With seeding done it was time to hit the showers and prepare for a night of festivities with a line up of top Aussie bands.
Sunday morning and competitors woke to find that Newtons Nation had become Nohas Nation and the dusty track now consisted of thick red slippery mud. Most other festival events were cancelled, but cautiously the first practice runs got underway. The original plan was for the fastest 50 racers regardless of category to race off in the dash for cash, but due to the conditions it was combined into a single race run.
As the racing progressed and the rain continued to fall and the track became more boggy.
Jill Kintner came flying through the mud to produce a 1:37.89 and take out the Elite Women's catagory and her time would have placed her 30th overall.
The elite men produced some amazing riding and the big names did not disappoint. Bryn managed to edge out Ben Cory and Sam Hill for the win. Under 19's young gun Brandon Yrttiaho took the 4th fastest time and Rhys Atkinson made the top 5 only 4 seconds of his older brother's winning time.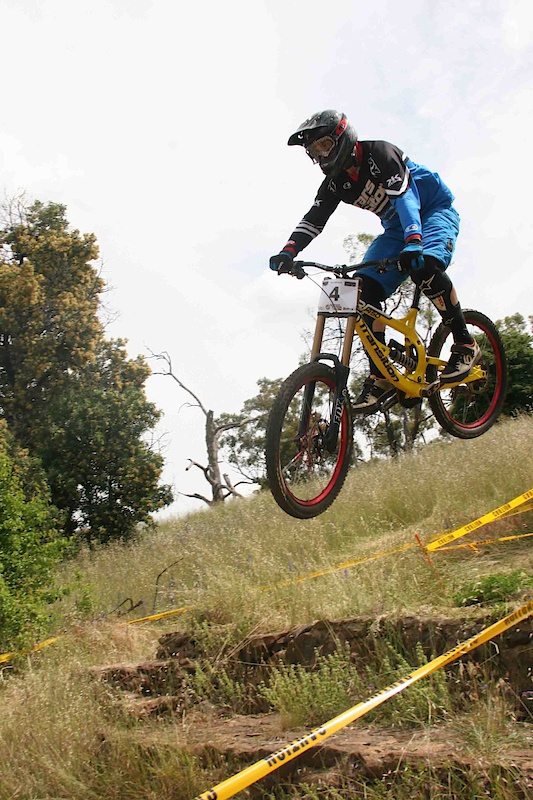 Bryn Atkinson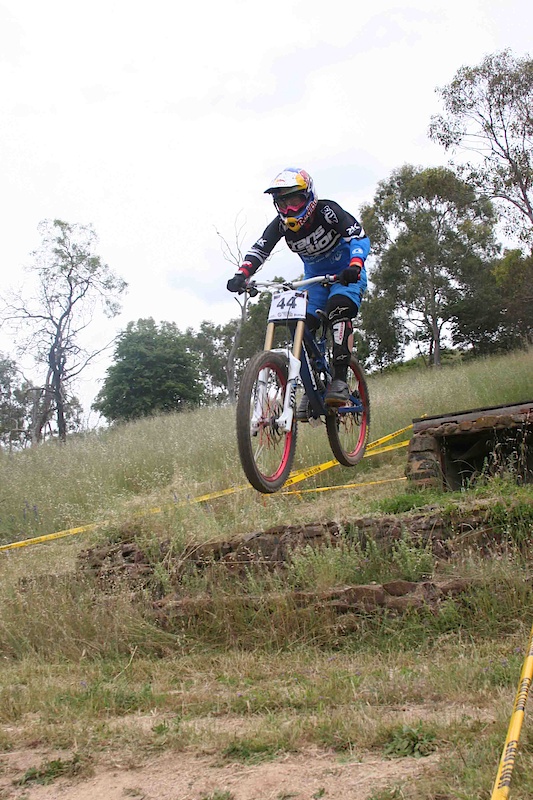 Jill Kintner
Final Results:
1 4 Elite Men Bryn Atkinson 1:18.78 1:22.89
2 29 Elite Men Ben Cory 1:19.71 1:23.68
3 1 Elite Men Sam Hill 1:21.18 1:25.38
4 69 Under 19 Men Brandon Yrttiaho 1:21.08 1:26.02
5 9 Elite Men Rhys Akinson 1:20.25 1:27.31
6 3 Elite Men Chris Kovarik 1:18.31 1:28.12
7 6 Elite Men Rick Boyer 1:20.86 1:28.38
8 65 Under 19 Men Phillip Piazza 1:22.11 1:30.61
9 22 Elite Men Bruce Moir 1:23.38 1:30.67
10 56 Under 19 Men Jack Moir 1:22.68 1:31.34
11 8 Elite Men Tom Lewis 1:21.42 1:31.38
12 5 Elite Men Cillian Kennedy 1:22.81 1:31.56
13 62 Under 19 Men David McMillan 1:22.51 1:32.41
14 2 Elite Men Nathan Rennie 1:21.66 1:32.58
15 52 Under 19 Men Thomas Crimmins 1:25.26 1:32.96
16 59 Under 19 Men Dean Evans 1:23.61 1:33.43
17 16 Elite Men Tim Cox 1:23.12 1:33.67
18 32 Elite Men Mathew Dodd 1:25.03 1:33.79
19 36 Elite Men Ricky Lee 1:25.13 1:35.18
20 37 Elite Men Chris Martin 1:24.21 1:35.24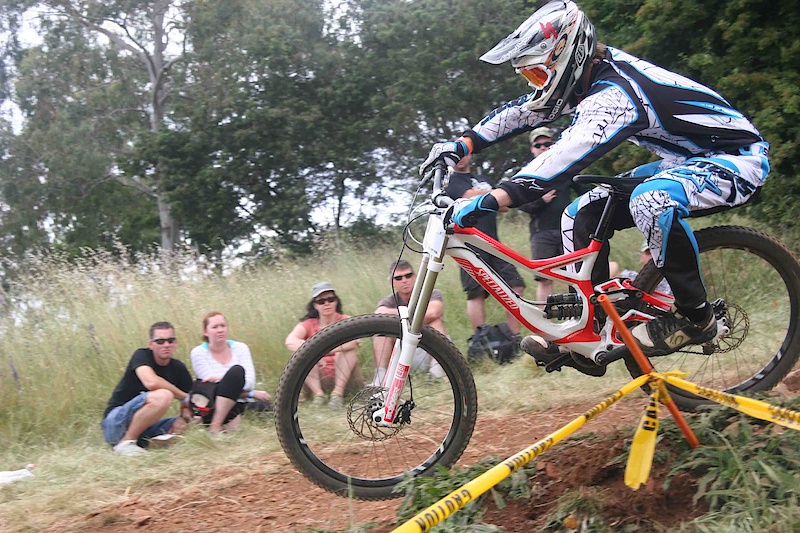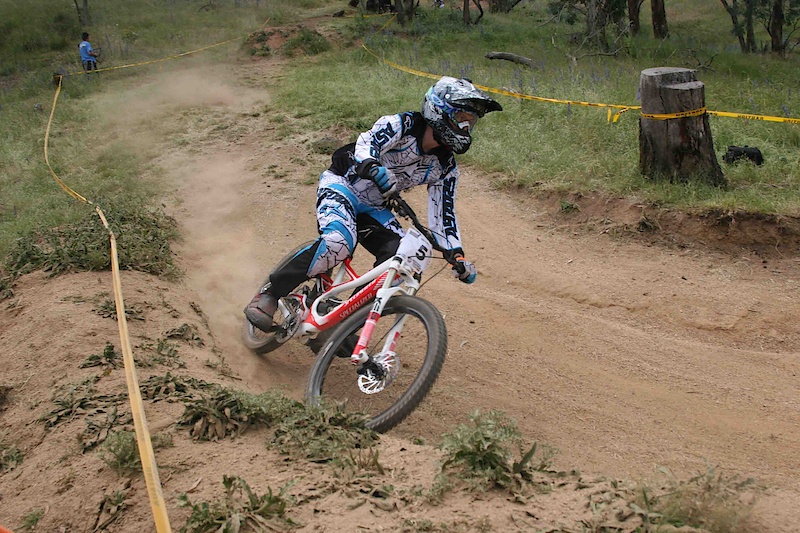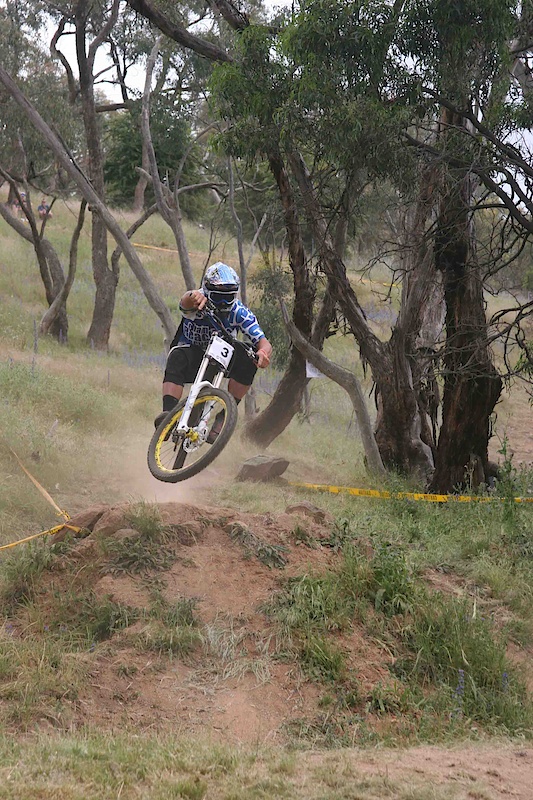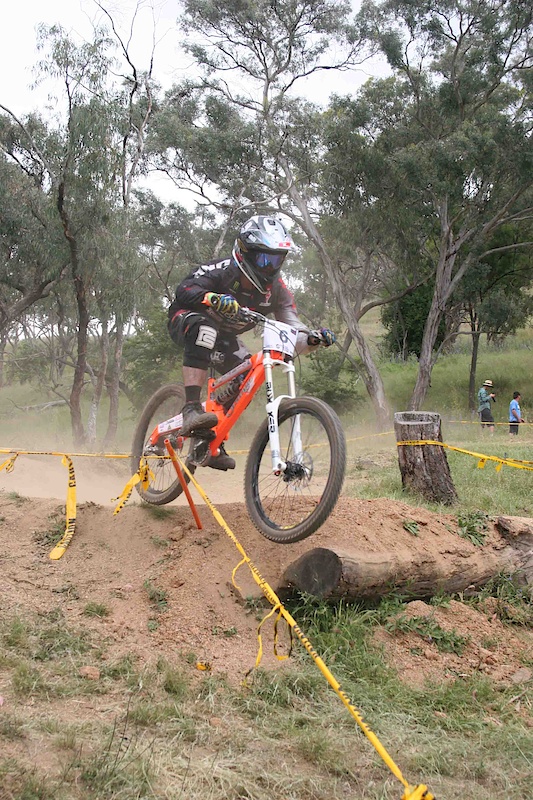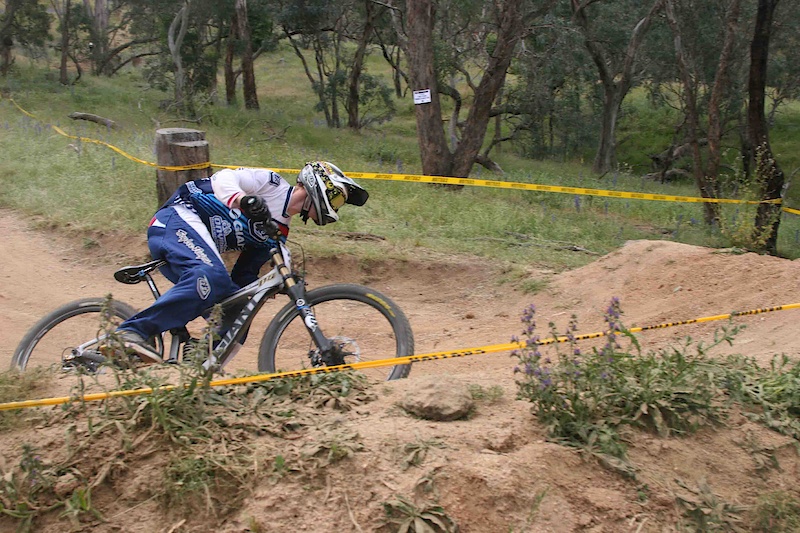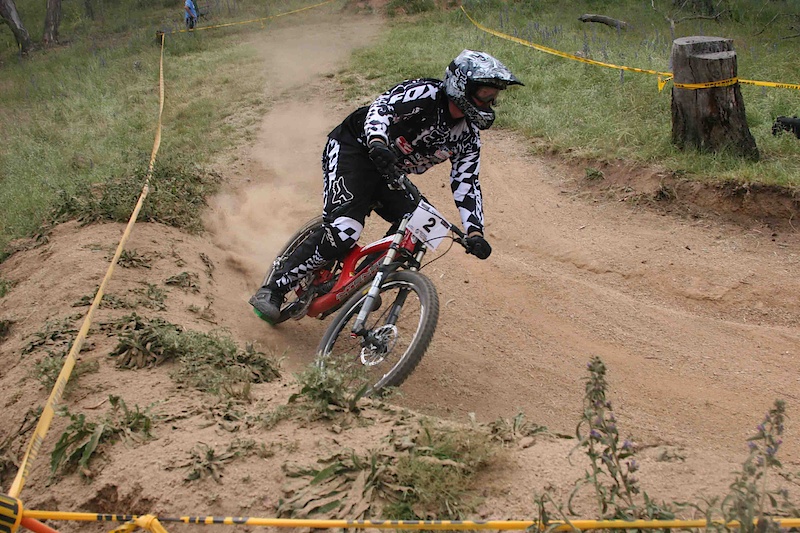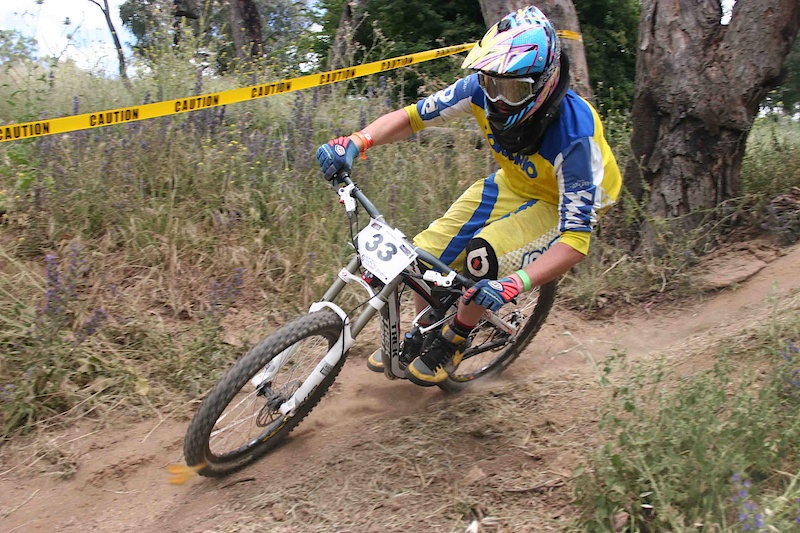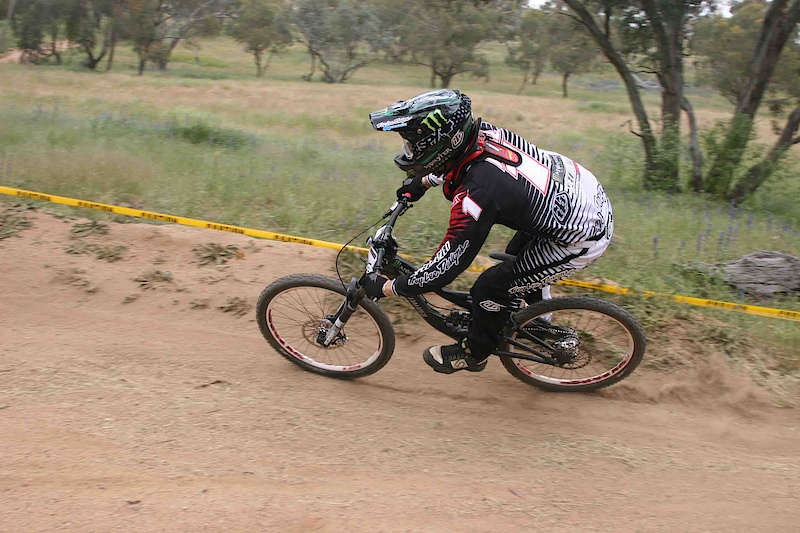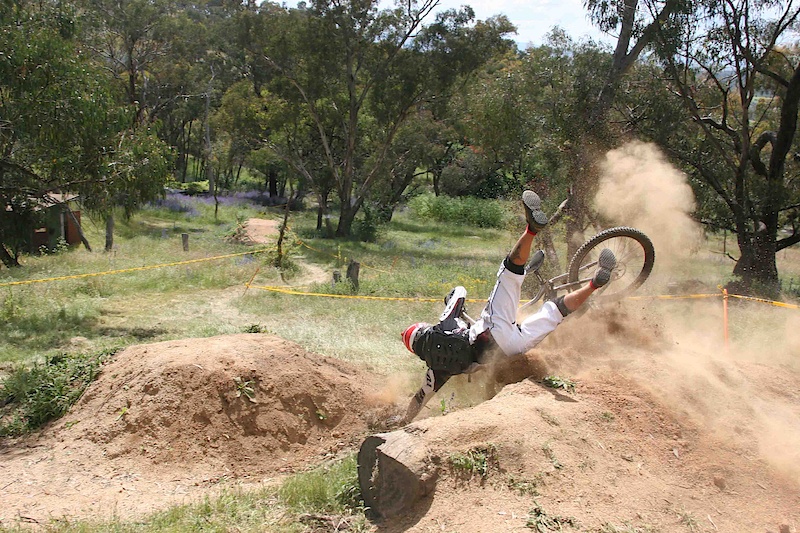 All photos by Edwin Emmerick