Three local young up and coming riders show you what they can do. Video, pictures and interview inside...
3 is always a crowd with Taylor Vernon, Mike Jones & Grant Boyce.
Age and Category…?
Mike Jones: 16, I was in Youth this year going into Junior next year.
Taylor Vernon: 15, Youth this year and next year.
Grant Boyce: 18, Junior this year Expert next year. *grin on face*
How has your season been this year..?
Jones: My season has been going pretty good, had some pretty good results and a few bad ones with some big crashes. I also managed to get 1st at Welsh Champs, 2nd at National Champs and two fastest times of the days.
Vernon: Had my first BDS podium in Youth at Caersws. Don't know what else… few top tens..? Thats about it.
Boyce: Yeh had a good season, won the Welsh Championship again for the third time and tenth in National Champs.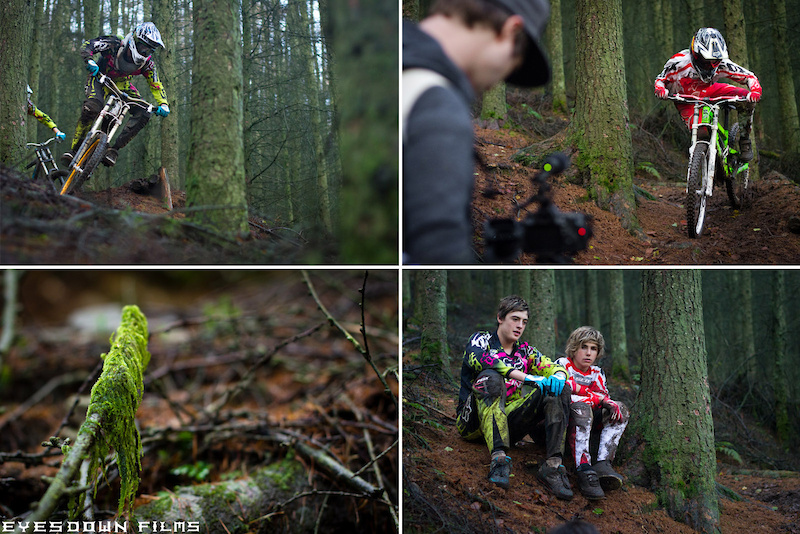 So what are you're goals for next year..?
Boyce: Get up in expert and get some good top tens and podiums and then hopefully exceed into elite next year.
Jones & Vernon: Big time words there bhutt.
Boyce: I am the one.!
Jones: Try get some good results in the BDS, good podiums and have another good season.
Vernon: Get on the top step..!! Ha, do some iXS, try get some top tens and podiums at BDS.
Winter training..?
Jones: Gym, XC.
Vernon: Same.
Boyce: That's about it.
Jones: Some night rides as well.
Boyce: The local Wednesday night ride, Gradma's local..!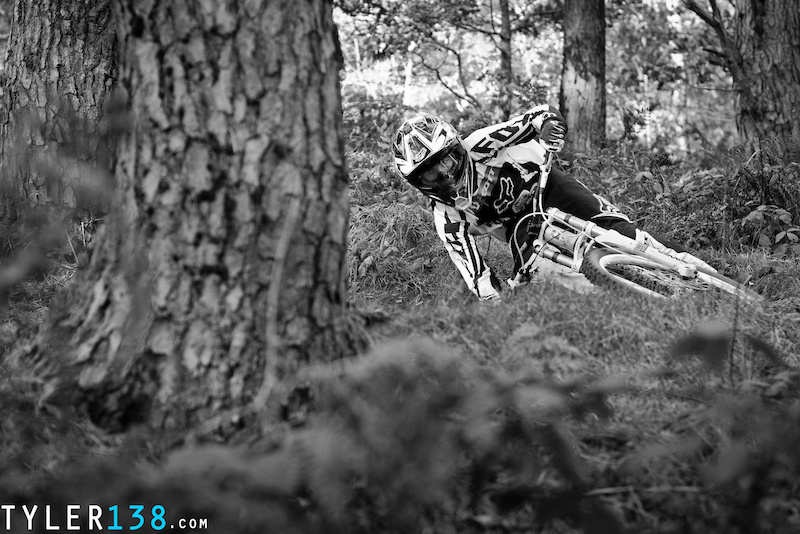 Any Thanks..?
Jones: I want to thank Team Bicycle Doctor for all the parts and help with the bikes.
*Grant pointing furiously at the gloves* Ohh and One Industry for the helmets and gloves, and Mum n Dad.
Vernon: I would like to thank my Mummy and Daddy Fox Europe, Sunline, Scott, Juicy lubes, Phunkt and BikeIt. Ohh and MGM.
Boyce: What's MGM..?
Vernon: A big building in Las Vegas that Justin Beiber does all that singing for.
Jones: WEAPON.!
Boyce: What, you're sponsored by MGM..?
Vernon: No, Justin Bieber is.
Boyce: Yeh, big thanks to Team Bicycle Doctor, 661, Ma n Pa and Juice Lubes. Also like to thank that Tom Lloyd.
Vernon: Yeh Lloyd..!
Boyce: Yeh, for the sweet gloves and lid.
www.EyesdownFilms.tv
Sponsors -
New webstore coming soon...