The guys behind the Christchurch track Rad to the power of Sick have been busy over the last year and a half, pushing the track further and further up the hill. When I got an email asking if I'd like to come along to film another update video I jumped at the opportunity.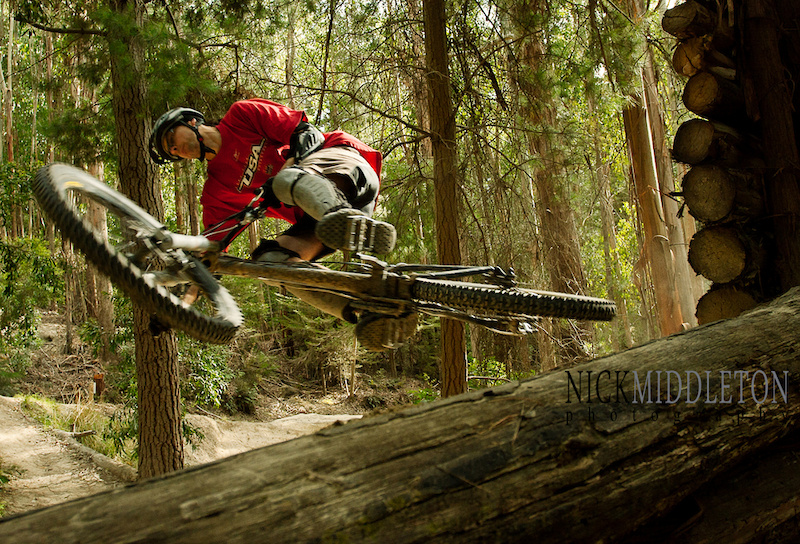 Duane getting flat off the second quarter
It's been a bit of a battle building the new section, with two giant man made quarter pipes and numerous lines you can really see the hard work that's been put into the area. Enjoy the video of a fun session on the new section of track and a bit of a BBQ too. You can clearly see that not only has the track progressed but so too have the riders, the fruits of their labor are clearly paying off.