My new bike, a custom built Transition BLT, has received some Internet attention!
First, it has been showcased on
Transition Bikes
, customer photos section.
Second, it has also been selected as
Bike of the Day on VitalMTB.com
(May 22/2013)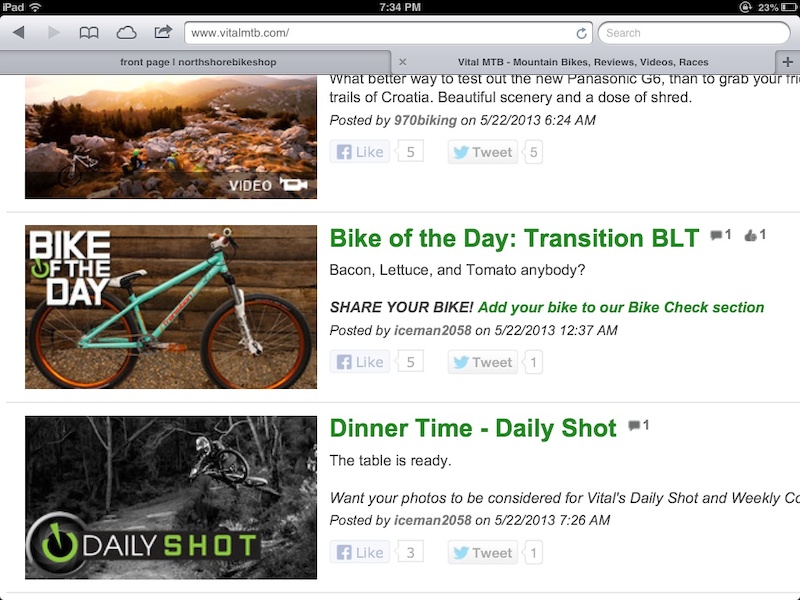 Thank you, Matt, at
North Shore Bike Shop
for realizing my vision and building this really phenomenal bike! It is great to ride and has increased both my confidence and skills. It is amazingly light and easy to move around and feels incredibly natural in the transitions; I love riding my bike at the skatepark.
Oh, and in my opinion it looks really sharp!