Source: DSP Media
The other day I was surfing the web and came across a video by DSP Media. It was labeled "Project North", and after watching a couple minutes of it, I knew this was going to be an awesome video.
Read on to see more about Project North...
Project North is 100% Scandinavian. The plan with the film was to feature Scandinavian places, people, and performance, and this video does not disappoint. The Film was compiled using no footage from events, simply shooting with friends, and local shredders.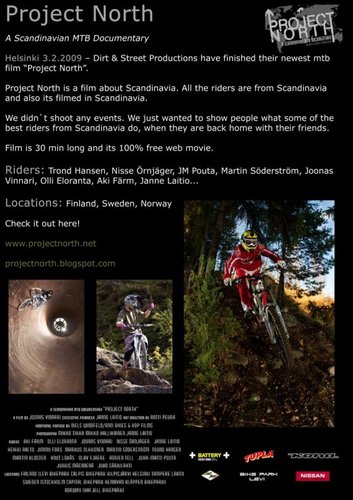 The Final product is 30 minutes long, and has been designed for distribution on the web. Shot on location in Finland, Sweden, and Norway.
Our Feature Presentation:
After finding this video, I was on the hunt to figure out some information on it. The
dspmedia
profile lead me in the right direction. I was not only provided with the video, but 4 "how it was made" clips.
Check these out
:
Section 1
Section 2
Section 3
Section 4
So if anyone is wondering how your video gets from shaky hands, dull colors, and lame shots, to a great production, then take a peek at some of those clips. They give you an inside look on the filming setup of the film, and could provide you with some interesting information.
Project North