817moto
Member since Jun 28, 2008

Male / 24
Sarnia , Ontario
Motolife
Block user
Recent

Mar 11, 2020 at 7:46
Mar 11, 2020

Selling
Mar 10, 2020 at 9:26
Mar 10, 2020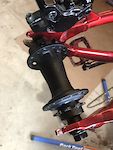 $125 USD
Hi, posting my almost new Dartmoor Reel Pro hub. Very minimal use 9.5/10 condition. Has a 10t SS driver with 72 P.O.E so it's loud but not quite a profile. 135x10 spacing. 125$ firm plus shipping. PM with any questions. Thanks

Selling
Mar 10, 2020 at 9:19
Mar 10, 2020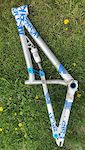 $100 USD
Hi, posting my soda slope frame and Rockshox monarch R air shock. Unfortunately the rear triangle is bent and dropouts will not accept a hub anymore and with a wheel on it rubs the chainstay. I've contacted NS for replacement parts and the frame design changed the next year and no parts are available. That said, if you have one with a cracked head tube here's an option to get shredding again or needing any of the suspension linkage parts. Not looking to separate buy it for the shock and have a cool wall hanger frame for the man cave! Asking 100$ plus shipping. PM me with any questions, thanks.

Selling
Jun 10, 2019 at 12:03
Jun 10, 2019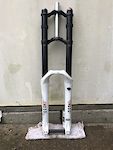 $250 CAD
Hi looking to sell my spare downhill mtb fork. Everything is in great working order, only some scratches on the lowers and stickers. All the adjustments works flawlessly. Stanchions are free of scratches as well. Steer tube is 7-3/4" long 38mm diameter stanchions and 200mm of travel. This fork can take anything you throw at it and more! Any questions feel free to ask! 250$ no trades or lowballs. Thanks

Selling
Jun 9, 2019 at 8:10
Jun 9, 2019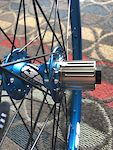 $300 USD
Hi looking to sell my spare wheelset. Both wheels have been ridden probably less than 10hrs on 3 different indoor trips. They're basically new, looking to get 300$USD plus shipping otherwise I'll keep them for another build. Specs on the hubs are 135x10 TA rear hub and 20x110 TA front hub. Also comes with 15mm front cups and 135x12TA rear axle. PM me with any questions. If it's about shipping please include your shipping info so I can get a quote. Thanks

Selling
Jun 7, 2019 at 13:08
Jun 7, 2019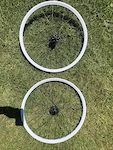 $150 USD
Looking to sell a wheelset I have spare in the garage. Both wheels are straight and true. Front is sealed bearing and the axle is removable for 20mm forks, or 9mm bolt on forks. Rear is 10x135 spacing and 16-t free wheel. Looking to get 150$ buyer pays shipping. Pm me with any questions Thanks

Selling
Jun 7, 2019 at 13:03
Jun 7, 2019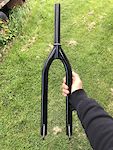 $80 CAD
Selling a spare fork I have in the garage. Asking 80$ Buyer pays shipping. In great shape other than the small scratch on the backside.

Selling
Jun 7, 2019 at 12:53
Jun 7, 2019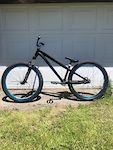 $700 USD
Hi, looking to sell my custom Specialized P3 to help fund an NS Decade build. Bike is in good shape no cracks or dents but does have scratches and normal wear and tear from riding. This is by far my favourite dirt jump frame I have owned to date. So much so I built 2, check my other adds! $700USD firm buyer pays shipping Specs of the bike are as follows: 2013 Specialized P3 frame Rockshox argyle 318 fork Cane creek headset NS quark pro stem NS proof 25.4mm bar ODI grips Deity pivotal seat (small rip in the back) Deity vendetta 3 cranks Colony guettler 28-t sprocket Welgo pedals Wheels are pro rider Nick Clarke's old wheelset and absolutely bombproof. Dartmoor fortress rims laced to NS rotary pro 10-t rear hub and Dartmoor revolt brakeless front hub. Specialized renegade control front tire and brand new maxxis holy roller rear tire. Would part out the frame for 250$. No trades please PM me with any more questions or if you need more pics. Thanks

Selling
May 26, 2019 at 18:37
May 26, 2019
$850 USD
Hi looking to sell my custom dirt jumper to build an NS decade. This is my favourite frame so much I built two of these bikes. Check my other adds for the other. Bike is in good shape no dents or cracks and normal minor scratches from riding. $850 FIRM buyer pays shipping. Specs are as follows: Specialized aluminum P3 Rockshox argyle 409 Air fork with shaved brake mount Hope pro 2 evo hubs 135x10 rear 20x110 front laced to Stans flow ztr rims (small hop in the rear) Maxxis dth tan wall tires 2.3x26 Raceface Aefect crank and raceface chainring Deity compound pedals DMR lockjaw 2 pivotal post DMR slim seat Specialized stem P series bar and Clarke's lock on grips Can include Hayes hydraulic brake for asking price. In the pics bike has the deity vendetta 3 cranks and colony guettler sprocket that are on the other P3, this has black mtb style raceface cranks now. Rear wheel has a small hop in it but not too bad. Bike is in good shape but has some scratches and wear, it's been ridden but has been my favourite bike to date.

Selling
Apr 29, 2019 at 16:11
Apr 29, 2019
Load more...
Featured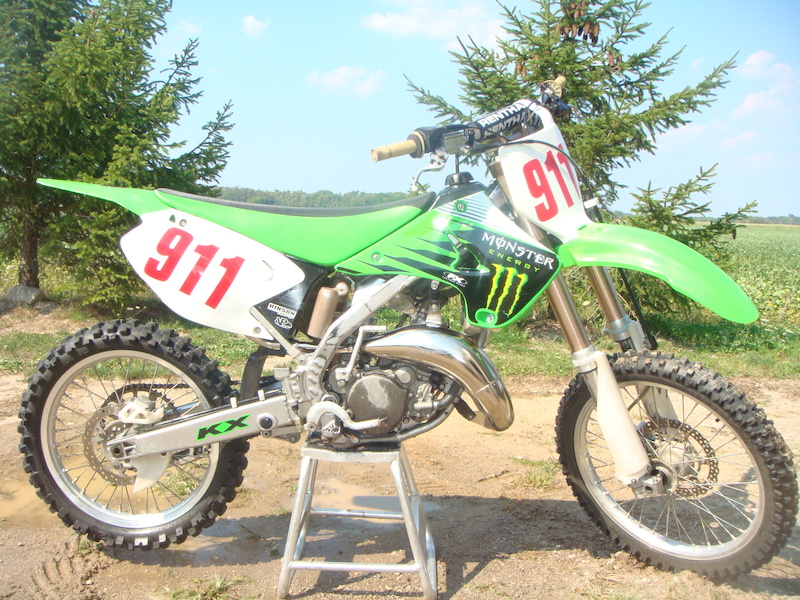 Photo by 817moto