For the first time, Schönried near Gstaad was the host for this year's Swiss national downhill championships. On the freshly build track, which opened just two weekends before the actual race, racers tried to figure out the fastest line and give their best in order to be the fastest at the end of the day.
New Junior National Champion, Ari Montanier.
After a full afternoon of practice on Friday, it seemed like everyone was stoked on the new venue and loved the technical nature of the track. With the lower woods still a bit muddy from the rain a few days before, it was not easy to find all the good lines. Deep ruts and massive holes developed throughout practice and made the track even more tricky for the racers. If you would like to see what the track looks like from a riders perspective check the course preview with brothers Pascal and Dominic Tinner from the Swiss Downhill Syndicate team.
Luckily the weather stayed perfect throughout the weekend and the track dried out a lot and was in perfect conditions for Sunday's race. It was Martin Kägi who had the fastest time in the Pro Masters category and took home his first national title. He had a close battle with Jérôme Crottaz and Thomas Ryser who came 2nd and 3rd respectively.
New Pro Masters National Champion, Martin Kägi.
In the women's field, it was a battle between Lea Rutz and Carina Cappellari. After winning the seeding run, Lea just did the same thing again. She won against the favorite Carina and can call herself the new Swiss National DH Champion.
New Elite Women National Champion, Lea Rutz.
After winning the seeding run, all the pressure was on Noel Niederberger's shoulders, but it was Max Chapuis who set the first real fast time in the men's field. Nobody was a match for his time until Lutz Weber came into the finish are with a smoking fast run. He was the first person who would ride down the track in less than 2min and 50s. Noel Niederberger was the last man down and was on a flyer but came off track and lost valuable time and finished third, just behind Max Chapuis.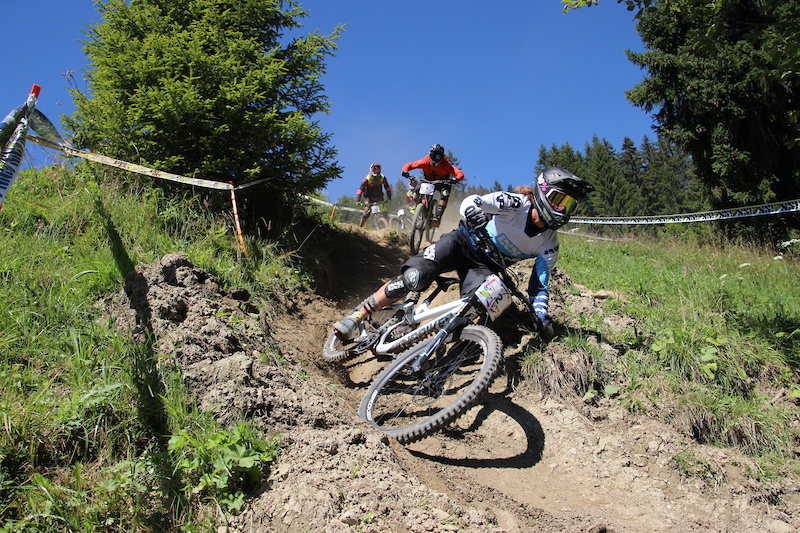 New Elite Men's National Champion, Lutz Weber.
A big thanks go to all the people who were helping at this event, the sponsors and of course the Swiss Cycling federation for giving us the opportunity to host such a cool event! See you soon here at Bikepark Gstaad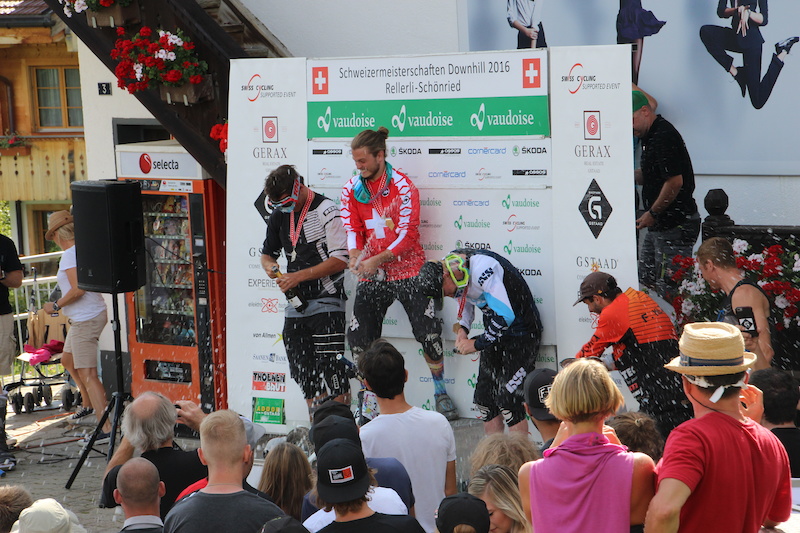 Champagne Showers.
---
MENTIONS:
@BikeparkGstaad
---