C4films
Member since Jul 9, 2011

Male / 26
Stirling , Scotland
+FREERIDE+
Block user
Recent

Selling
May 5, 2023 at 0:14
May 5, 2023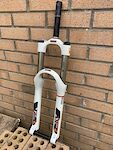 $95 GBP
Rockshox Pike U-Turn for sale. The forks are in good condition with all adjustments working as they should. Travel can be changed from 110mm - 140mm with the turn of the dial on the crown of the forks. Compatible with 20mm front hubs, made for 26" wheels but it might support a 27.5" but I haven't checked. There is some light scuffing to the RHS stanchion but this doesn't affect them in any way. Postage from £12.50 - recorded delivery - UK only. Thanks.

Selling
May 5, 2023 at 0:05
May 5, 2023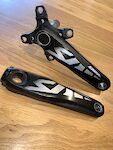 $85 GBP
Shimano Saint Cranks for sale. The cranks are in near immaculate condition, they have some odd scuffs and marks from general riding. The faces of the cranks have been protected from new so they have no scuffing or wear to them. Only ever been ridden on an XC bike so they haven't had a hard life. Postage is available from £7.50 - recorded delivery. Thanks.

May 5, 2023 at 0:01
May 5, 2023

Selling
May 4, 2023 at 9:34
May 4, 2023
$250 GBP
Turner Rail Frame for sale. Extremely Rare! This is the only one for sale in the UK. I have not ever seen another one come up for sale ever… The frame is for 4x / Slope Style / Dirt Jumps, but it has been used as a XC bike in the past few years, so it hasn't had a tough life. The frame is in very good condition, it does have some general marks from riding but nothing major / no cracks or dents. The rear will take a 135 x 9mm or 135 x 10mm wheel. The rear shock runs fine - believed to be a fox rp23 however I am unsure on the specific make / model. Comes with a custom Hope headset specifically designed for this frame - all bearing are fine within. It will also come with the Shimano saint bottom bracket. Seat clamp can also be included. Postage via recorded delivery is available for £25 within the UK only. You will not see another one of these for sale anywhere. Any questions please feel free to ask. Thanks.

May 4, 2023 at 9:30
May 4, 2023

Selling
Apr 13, 2023 at 12:33
Apr 13, 2023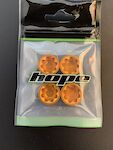 $25 GBP
Hope Tech 3 E4 Bore Caps for sale. The bore caps are in brilliant condition. Part number HBSP302 - the caps will fit other hope models but please refer to a diagram first. Looking for £25. They can be posted for £2 within the UK. Thanks.

Selling
Apr 13, 2023 at 12:28
Apr 13, 2023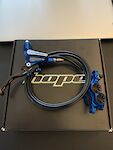 $140 GBP
Hope Tech 3 E4 in Blue for sale - (Brand New) unused brake. No issues all in working order. Right Hand lever, it can be run as a rear brake or the hose can be shortened and it can be run as a front, new hose fittings are included in the box. Looking for £140. It can be posted within the UK for £5 via tracked/recorded delivery. Thanks.

Selling
Nov 17, 2022 at 3:20
Nov 17, 2022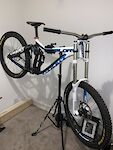 $350 GBP
Giant Glory Rolling Chassis for sale. The bike is in decent condition but will need some work to get it back up and running, just needs brakes and gearing etc. Front and rear suspension feel fine and the adjustments work - like any suspension components they would benefit from a service but are still rideable. Rear wheel has a couple of dents but runs straight, front wheel has a slight wobble but isn't noticeable when riding. Head set and bearings feel fine. The sale is for the Frame, Shock, Wheels, Fork, Handlebar & seat/post. Firm at £350 No Offers. Collection is preferable. Thanks.

Selling
Nov 11, 2022 at 10:04
Nov 11, 2022

Nov 11, 2022 at 10:00
Nov 11, 2022
Load more...