CONomad
Member since Mar 27, 2012

Male / 39
Alexandria City , Virginia
Mid 30's father, expat and traveler bouncing around the world with bike and family in tow trying to find a place we can all call home.
shadesofcourage.com
Block user
Recent
Selling
May 25, 2023 at 12:20
May 25, 2023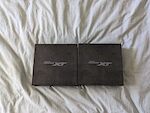 $400 USD
Brand new set of XT 8100 brakes. Came with a build kit but I'll be going with my MT7s so need to find these a new home.
Selling
Sep 26, 2022 at 11:40
Sep 26, 2022
$500 USD
Selling my 2020 North Shore Racks NSR-4. Always de-mounted and garage kept, in great condition, just sold our SUV and am moving to a roof top rack for my wagon. Includes locking hitch pin and keys. Will consider trade for equal quality roof rack system capable of holding XL 29er DH Bike
May 27, 2022 at 8:40
May 27, 2022
Selling
May 19, 2022 at 10:58
May 19, 2022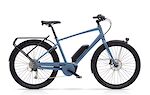 $2000 USD
Next to new Benno E-Scout Large frame in Alaska blue. Bought new in November with the hope of commuting this summer but at 75 lbs fully kitted, it's just too heavy to drag in and out of our building's basement on a daily basis. The Bosch drive train only has 125 miles on it and I am including the child seat and panniers in the sale. Will consider trade in full or part for enduro bike/frame/build kit to fit 6'5 rider.
Feb 16, 2022 at 8:10
Feb 16, 2022
Selling
Oct 7, 2021 at 9:37
Oct 7, 2021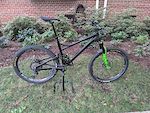 $3500 USD
Selling my Banshee Prime. Bike is in great shape having been used primarily to ride XC around the DC area where I live. I built the bike to be a playful all rounder with the nice poppy feel that Banshee is known for but to still have enough in reserve to hit everything from XC to park laps. Just time to sell to move onto a new bike. Any questions please let me know. Frame: 2020 Banshee Prime XL with DVO Topaz T3 Fork: DVO Diamond D1 fork, 29"/44mmOS/160mm/GREEN Wheelset: DT Swiss Spline One XM 1501 with 240 hubs Drive train: Shimano XT M8100 1x12 with 70% life left in chain and cassette Brakes: Magura MT5 with 200mm rotors front and rear Dropper: Fall Line 9.8 200mm dropper Tires: Minions front and rear with 70% life left in them Cockpit: Raceface bar and stem
Selling
Aug 26, 2021 at 12:02
Aug 26, 2021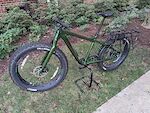 $2400 USD
Selling my nearly new Blackborow. I only got this a few weeks ago from a guy who bought it new this spring and was looking forward to turning it into a fully-fledged family adventure hauler but life has reared its ugly head and I need to sell off both my bikes now to deal with it. The bike is crazy light and easy to ride, with no noticeable difference from the large rack on the back, substantially lighter than a big dummy and easy enough for me to carry up and down the stairs. The bike is stock other than adding a Brand-X Ascend XL dropper post and it will also come with a set of 4.5 inch wide tires that the original buyer had passed onto myself, or you could lace it up as a 29er for a better on road experience. https://salsacycles.com/bikes/blackborow/2020_blackborow_gx_eagle
Selling
Aug 18, 2021 at 12:13
Aug 18, 2021
Jul 27, 2021 at 12:10
Jul 27, 2021
Jun 2, 2021 at 5:48
Jun 2, 2021
Load more...