Carson5schnack
Member since Aug 11, 2018

Male / 26
Hood River , Oregon
Block user
Recent

Jan 4, 2022 at 21:33
Jan 4, 2022

Dec 14, 2021 at 16:25
Dec 14, 2021

Selling
Dec 14, 2021 at 16:23
Dec 14, 2021
$500 USD
I was gifted this hub from a friend who told me it was boost. Before I even checked I ordered all the parts and built the wheel up. I went to throw it in my bike and it didn't fit. My stupidity is someone else's brand new wheel! Specs: -Vault J422 hub (12x157) super boost with XD driver (retails at $380) -27.5" Arc 30 rim ($105) -DT Swiss Champion spokes ($64) -Maxxis DHR II 27.5x2.4WT ($90) (Over $650 wheel build) Wheel is tubeless and has held 30 psi for a month. Only cosmetic issue is when I laced the wheel I scratched the rim with a spoke when I wasn't watching where I was pulling it. I'm a certified wheel builder through DT Swiss so you can trust this wheel is ready to shred.

Selling
Feb 16, 2021 at 18:49
Feb 16, 2021

Feb 16, 2021 at 18:47
Feb 16, 2021

Selling
Feb 16, 2021 at 18:47
Feb 16, 2021

Selling
Feb 16, 2021 at 18:44
Feb 16, 2021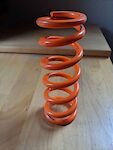 $70 USD
Ended up being too light for me. The paint has been rubbed off in several parts of the inside. Even though it doesn't look super pretty, it still does the job.

Feb 16, 2021 at 18:19
Feb 16, 2021

Selling
Feb 16, 2021 at 18:19
Feb 16, 2021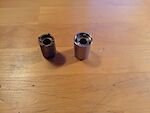 $60 USD
I ordered these tools to work on my Fox DPX2 Shock. I ended up getting a coil shock and never got around to servicing my old shock. Finding both of these tools in stock is difficult so I am selling them together. Fox Part Numbers: 398-00-763 - DPX2, Base Valve Driver 398-00-761 - DPX2, REB Cap Driver

Selling
Feb 16, 2021 at 18:11
Feb 16, 2021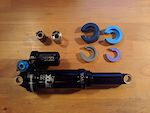 $50 USD
Shock is from my 2018 Capra. The issue is that Oil and air are getting mixed together in the IFP chamber (common problem, can be fixed with o-ring replacement) so I bought a new shock and planned to service this one. I ordered the needed tools and o-rings and started tearing into it, but stopped after removing the IFP cap when I realized I don't have the correct tool to fill the IFP chamber. -The Fox DPX Driver tools are hard to find, I am selling them separately, but if you want them included let me know. -Volume spacer kit is also included. The IFP cap was very stuck, so unfortunately that got scratched up from me removing it. Any suspension shop should be able to replace it. The rest of the shock is in great condition.
Load more...