DadOTwins
Member since Mar 12, 2015

Male / 42
Hendersonville , North Carolina
A recreational rider who occasionally poses as a pro, but only when riding solo.
Block user
Recent

Apr 16, 2020 at 18:08
Apr 16, 2020

Selling
Apr 16, 2020 at 18:07
Apr 16, 2020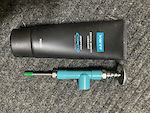 $50 USD
Cleaning out the parts been and have discovered some real gems. I am perfectly fine selling, bartering or trading for some local IPAs. Seriously though, throw me an offer and will make something happen. KS Integra 30.9 dropper with southpaw lever. SOLD Giro size 12 MtB shoes with SPD cleats New Yeti grease and grease gun SOLD Cane Creek Valt 2.25 x 400, 450,500 A few sets of grips, a saddle or 2, etc. Looking for a size M mips MTB helmet, decent pair of cycling shades, a didgeridoo or plumbing labor. Odd, but true. Renovating a house.

Selling
Apr 8, 2020 at 5:10
Apr 8, 2020

Mar 2, 2020 at 15:51
Mar 2, 2020

Selling
Mar 2, 2020 at 15:50
Mar 2, 2020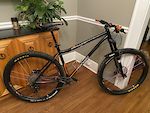 $1900 USD
We are in the process of purchasing a home so need to sell my custom steed. Chromag RootDown in nearly mint condition. Industry nine trail wheels, brand new GX drivetrain, race face next SL cranks, rock shocks reverb dropper post, XT M8000 brakes, XO shifter, Pike 150mm fork. DHF/DHR tires, dropper, derailleur, chain, stem and bars are all new. Bike has less than 300 miles. Torch hubs (chrome) with purple spokes. Tubeless setup. Note: Bike will come with an orange/black set of Rocky Mountain carbon handlebars, FSA stem and WTB Rocket saddle....not the gear pictured, I used those on my sons bike.

Feb 21, 2020 at 9:03
Feb 21, 2020

Selling
Feb 21, 2020 at 9:02
Feb 21, 2020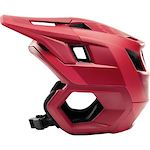 $60 USD
Bought this brand new for my son...…….he somewhat mangled the box when cracking it open before wearing it around the house for about 45 seconds, saying "yes it fits" after I specifically asked him "does it fit because if not, I need to send it back within 30 days." You know the drill. Retail was $169.95, size Small. Still have the box, tags/labels, manual, etc. Here's the description from the Fox website: If you love riding technical trails filled with rocks, roots, and drop-offs, take a look at Fox Racing's new maximum coverage trail helmet, the Dropframe. Bearing a striking resemblance to the Proframe but without the chin bar, the Dropframe Helmet combines extended coverage for the ears and back of the head with the unhindered breathability of an open-faced design. Eight Big Bore intake vents and seven exhaust ports provide additional ventilation, working with the fixed-position visor to channel air through the helmet for a cooling effect on long summer shred days. Should you take a spill, a tough outer shell molded to a dual-density Varizorb EPS liner spreads the impact forces across a wider area, protecting against high-speed crashes and slow-rolling tumbles alike I cut and pasted a stock photo of the helmet, but can text additional photos if you want to see them. I am FIRM on the price.

Feb 20, 2020 at 5:06
Feb 20, 2020

Feb 7, 2020 at 11:33
Feb 7, 2020

Selling
Feb 7, 2020 at 11:32
Feb 7, 2020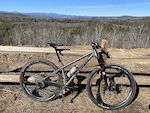 $1900 USD
Up for grabs is my custom-built Kona Honzo steel: Industry Nine Trail wheelset (tubeless of course), XO drivetrain, XO cranks, XX1 chain, XO derailleur. Minion DHR/DHF tires with plenty of life left. PIKE fork, reverb dropper, XT M8000 brakes. Bike rips; super fast, climbs like a champ. Doesn't need anything at the moment as I had a full all-mountain tuneup done in November. Uncut 800mm raceface bars, raceface stem as well. Bike is dirty in this picture, but it's in fantastic shape. I may have extras to include and I WOULD consider selling without the wheels.
Load more...