Davidsym
Member since Nov 29, 2008

O+
Male / 25
Anmore , British Columbia
I also love cars
Block user
Recent

Nov 12, 2022 at 13:47
Nov 12, 2022

Ditto yesterday
14.6 km - 00:50 - 7 achievements - 1 badges

Nov 11, 2022 at 13:33
Nov 11, 2022

No snow!
22.6 km - 01:18 - 7 achievements

Oct 26, 2022 at 21:32
Oct 26, 2022

Selling
Oct 26, 2022 at 21:31
Oct 26, 2022
$550 CAD
This fork came on my 2022 Norco Range C3 (hence red decals) and I have been extremely impressed. Adjustable rebound and air pressure only but the stock tune is awesome! I planned on upgrading the internals to the "ZEB ultimate" as soon as I got this bike but the fork felt so good I didn't feel the need. 44mm offset. Stiffer 38mm chassis is a noticeable improvement from the lyric. Just had a warranty issue leading to a service so the fork as fresh as it can be (picture of receipt as proof - damper rebuild and new seals). There is NO notable damage other than little scratches right at the base of the lower left leg (see pictures). Stanchions are pristine. The steer tube is uncut/full length. I am selling only because I now work at Fox and have upgraded to a Fox 38. This is the fork info and documentation from SRAM: https://www.sram.com/en/service/models/fs-zeb-r-a1

Oct 22, 2022 at 12:11
Oct 22, 2022

Testing the grip with my new grip2 damper and hand grip to my 2 grips too.
13.7 km - 00:55 - 2 achievements
Load more...
Featured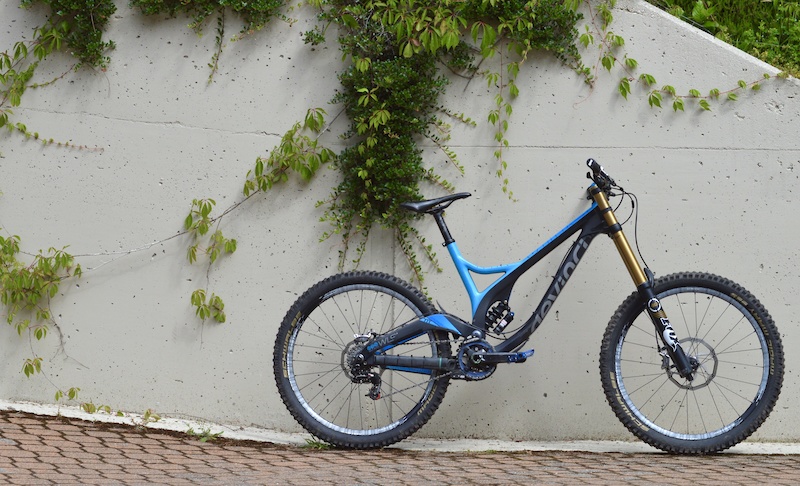 Photo by Davidsym