Dmc383
Member since Apr 29, 2018

San Francisco , California
Block user
Recent
Mar 29, 2021 at 10:37
Mar 29, 2021
Selling
Mar 29, 2021 at 10:36
Mar 29, 2021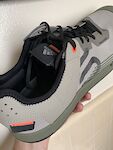 $75 USD
--Price will include shipping (US Only) (box no longer with shoes, will probably be a bubble mailer bag)-- Adidas Five-Ten Trailcross Size 13 Perfect condition, never worn out of the house and only. I ordered a size 12 and got a size 13. then they went out of stock on the size 12s. so My misfortune is someone else's benefit, if your foot is large enough. They are light and very breathable. An all around good hiking shoe with the ability to also use on your pedals. Price will include shipping (US Only) (box no longer with shoes, will probably be a bubble mailer bag)
Oct 31, 2020 at 13:57
Oct 31, 2020
Selling
Oct 31, 2020 at 13:55
Oct 31, 2020
Feb 15, 2019 at 13:26
Feb 15, 2019
Dec 30, 2018 at 11:02
Dec 30, 2018
Selling
Dec 30, 2018 at 10:55
Dec 30, 2018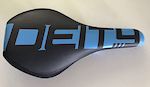 $40 USD
Speed Trap - Black seat with Blue graphics Only used on a couple rides, so some dirt on underside is likely. But saddle is basically brand new. (used) No scratches/tears/smells or anything that would make this an undesirable item. It has CroMo rails that are hollow, reducing weight to 241g. Write up is below: Deity's collaboration with global saddle leader SDG Components. An SDG basetopped with a Deity foam mold, the Speedtrap uses the highest quality mid density EVA foam for resilient durability, a soft synthetic cover for minimal wear, and high end kevlar sides to protect your seat while giving you the grip where you need it. D2 edge flex - provides softened edges for optimal pedal strokes Highest quality mid density EVA foam Highest quality Kevlar sides with embossed synthetic cover Hollow chromoly rails I am selling it only because my old rear end needs more comfort than this seat provides me. It worked fine and even allowed me to run a lower pressure on my dropper due to it's reduced weight. Shipping included in Con US. Outside of United States, it will cost more than it's worth probably. But you're welcome to contact me for info.
Sep 17, 2018 at 13:34
Sep 17, 2018
May 30, 2018 at 20:15
May 30, 2018
Load more...