DyerTM
Member since Aug 8, 2012

Male / 37
Maple Valley , Washington
Block user
Recent

Aug 31, 2017 at 9:42
Aug 31, 2017

Aug 4, 2017 at 10:22
Aug 4, 2017

Selling
Aug 4, 2017 at 10:22
Aug 4, 2017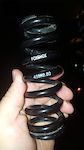 $20 USD
For Sale: Fox Shox 450lbsx2.80 coil

Selling
Aug 4, 2017 at 10:18
Aug 4, 2017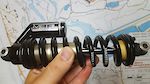 $50 USD
For Sale: 2006 Manitou Metel rear shock with 300lbs coil. This came off of a newly acquired Iron Horse 7 Point 3. Considering how clean the bike was I doubt this shock has been ridden much. It is super clean minus a scrape on the sticker on one side of the reservoir.

Jul 23, 2017 at 18:54
Jul 23, 2017

Jul 12, 2017 at 1:00
Jul 12, 2017

Selling
Jul 12, 2017 at 0:55
Jul 12, 2017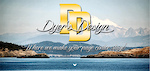 $1000 USD
Hi Folks, I am an IT guy for a local school district, but have also been doing Web Design and Graphic Design (logos, banners, ads, etc.) on the side for quite a few years. I am trying to get back into the free-ride scene after a long hiatus and in an effort to pacify my wife, I am looking for alternate ways to fund this interest. If you think you could use some website or logo help and would like to trade, then please PM me. We can talk numbers (how long your project would take, what value that equates to, etc). I will also include one (1) year worth of hosting if you're interested in having a website built. Looking forward to hearing from you! Thanks!

May 24, 2017 at 11:29
May 24, 2017

Selling
May 24, 2017 at 11:29
May 24, 2017

Selling
May 24, 2017 at 11:27
May 24, 2017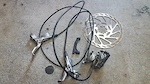 $50 USD
Used, but still have plenty of life left. I would recommend draining and refreshing the fluid as they have been in storage for a while. Including one used Avid 205mm rotor.
Load more...