Fitnessischeating
Member since Nov 20, 2012

Nottingham , United Kingdom
Block user
Recent

May 4, 2021 at 1:27
May 4, 2021

Selling
May 4, 2021 at 1:26
May 4, 2021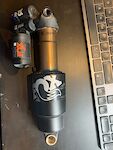 $325 GBP
Ive just fitted a coil so have a take off Fox X2 in 205-57.5 size, I also have spare volume spacers and the travel adjust spacers so you can run longer travel if using a CC link or on another bike (you can adjust the shock to be 60/62.5/65mm travel, this requires pulling apart the shock) This has been recently serviced by silk suspension. In Nottingham price is cash on collection.

Selling
Feb 23, 2021 at 1:35
Feb 23, 2021

May 21, 2020 at 3:55
May 21, 2020

Selling
May 21, 2020 at 3:53
May 21, 2020

Apr 27, 2020 at 5:06
Apr 27, 2020

Jun 3, 2019 at 3:32
Jun 3, 2019

Jun 3, 2019 at 2:16
Jun 3, 2019

Selling
Jun 3, 2019 at 2:14
Jun 3, 2019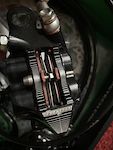 $220 GBP
Hi for sale nearly new hope tech 3 e4's You know the deal with these, they are great brakes, really reliable, great modulation. But they feel too different to my Shimano's on the other bike, so selling them. Everything is good with them, some very minor marks here and there, but not much to complain about. I've tried to show as well as possible. Front hose approx 90cm Rear hose approx 126cm Taken from 160mm 650b enduro bike, so should be decent length. Included in the sale are. 1 set (203 & 180) blue floating rotors, and 1 set standard steel 1 pair of spare master cylinder diaphragms 1 pair spare hope pads 4 pair Uber bike race matrix 12 new rotor bolts 4 caliper bolts The f&r brakes (obviously!) Collection welcome, Nottingham, an extra £10 to post, +£7 PayPal fees

Jun 3, 2019 at 0:47
Jun 3, 2019
Load more...