Funkeydunk
Member since May 30, 2016

Male / 51
Sutton Coldfield , United Kingdom
Block user
Recent

Jul 17, 2021 at 1:53
Jul 17, 2021

Selling
Jul 17, 2021 at 1:51
Jul 17, 2021
$5995 GBP
Bike / Product Year: 2019 Manufacturer: Specialized Model: Turbo Levo carbon expert Size M Asking Price: £5995 Location Sutton Coldfield - west mids Description 2019 spesh turbo levo carbon expert for sale with the following upgrades: Wheels - hope fortus (red hubs) 29" Brakes -magura MT7 with rotors Forks- Fox 36 Grip 2 2020 kashima Post - Sram Axs wireless seat post (call out - does have a scratch but works flawlessly) Bars - renthal (775mm) Stem - Rental Tyres - F Assegai R Eddie Current tubeless battery crash guard mudguars Invisiframed from new new motor and power cable 21st July 21 new chain - July 21 new cassette - July 21 new frame Bearings - June 21 still has 2 years warranty transferable to new owner. this bike has been used and there are some nicks in the invisiframe. Bit nothing major at all. It's an epic steed that needs a good home. I can send more pictures if required. Feel free to reach out if interested. its Important that you see the bike, so you're happy. Please don't waste my time or yours with silly offers. I've put £9k into this bike and it's epic. I'd rather you collect in person than use a courier unless your arrange for collection yourself.

Jun 18, 2020 at 13:25
Jun 18, 2020

Jun 14, 2020 at 13:04
Jun 14, 2020

Selling
Jun 14, 2020 at 13:03
Jun 14, 2020

Selling
Jun 14, 2020 at 12:55
Jun 14, 2020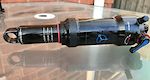 $100 GBP
Price drop For sale my rockshox Deluxe RC 3 debonair 210x52.5. This is off a turbo Levo expert. It's 7 months old and in excellent condition. Will also fit Trek bikes.

Jun 8, 2020 at 10:58
Jun 8, 2020

Selling
Jun 8, 2020 at 10:57
Jun 8, 2020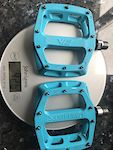 $25 GBP
For sale my DMR V12 pedals in blue. I tried to move to flats from SPD's, so I put these on, then I jumped off the bike in mid air, so I've decided I can't use flats, these pedals were used once. I can post if required, about £5 should cover it.

Jun 7, 2020 at 8:14
Jun 7, 2020

Selling
Jun 7, 2020 at 8:08
Jun 7, 2020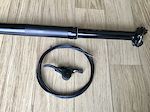 $110 GBP
For sale, my hardly used Specialized command post, this isn't the "WU"one that tilts the nose of the saddle as it drops. Diameter 34.9mm Drop 160mm Came off my turbo levo Post is about 7 months old. Comes with dropper handlebar leaver and cable, you'll probably need to adjust the length to suit your needs. It doesn't have any scratches or marks, and works perfectly, goes down when leaver pressed and come up when leaver pressed. Simples.
Load more...