J-Kai
Member since May 7, 2011

Male / 27
Palo Alto , California
I mostly ride DJ and Fixied, Downhill in the summer in Colorado
Block user
Recent

May 16, 2012 at 21:43
May 16, 2012

May 16, 2012 at 16:20
May 16, 2012

Apr 8, 2012 at 15:42
Apr 8, 2012

Mar 1, 2012 at 18:53
Mar 1, 2012

Feb 26, 2012 at 1:33
Feb 26, 2012

Feb 23, 2012 at 9:17
Feb 23, 2012

Jan 2, 2012 at 17:34
Jan 2, 2012

Selling
Jan 2, 2012 at 17:24
Jan 2, 2012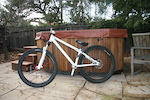 $600 USD
For Sale, PARTING OUT? SHOOT ME AN OFFER I can meet roughly 1 hour or so around Palo Alto, CA I rode it a little, no big dirt jumping, just around the streets and stuff. The hydraulic brake needs some work. its a little loose. The Fork is amazing and super smooth. Everything works great. Frame has a bunch of scuff marks on the under side of it, but nothing wrong with it. Normal stuff. I have some Azonic world force bars I can put on if you want a bar with some more rise. 21.5 Black Market 357 frame 200+ -Rock shox pike u turn 150+ -Azonic B-52 flatbars -Azonic Phantom stem -Brand New Helix 6 hydraulic Brake (I took it off but you can put it back on) -Brand new rear maxxis hookworm -BLK MRKT seatpost -Fit bike co seat -CUSTOM dmr front wheel -Kenda K-rad front tire -Jalco X350 rear wheel -Terrible1 25t sprocket -Kmc chain' redline 12t cog -Odyssey Pedals -BlK MRKT cranks -FSA impact headset -Diety Lockon grips. Message me!

Selling
Dec 8, 2011 at 20:52
Dec 8, 2011

Nov 29, 2011 at 23:24
Nov 29, 2011
Load more...
Featured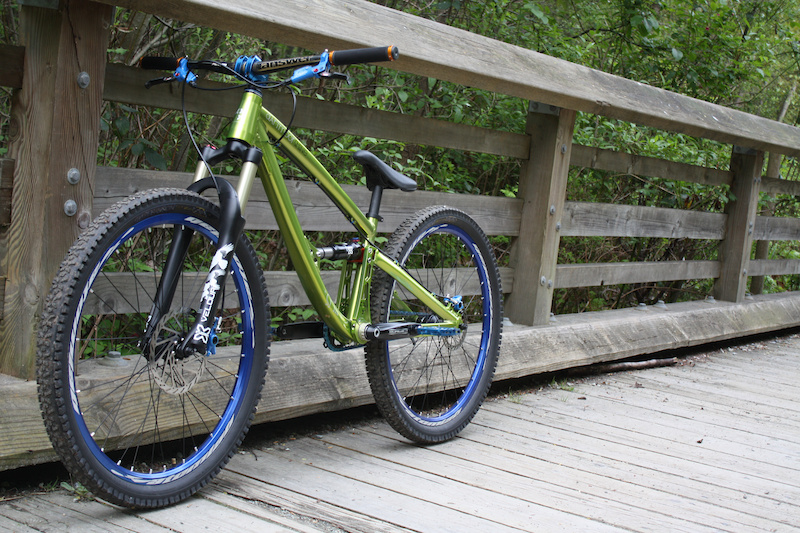 Photo by Maksimbike