JustB
Member since Sep 1, 2012

Male / 39
Winfield , British Columbia
Block user
Recent

Sep 14, 2020 at 19:56
Sep 14, 2020

Selling
Sep 14, 2020 at 19:54
Sep 14, 2020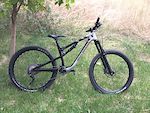 $4250 CAD
2018 Rocky altitude up for grabs. The bike is exactly how it was stock when I bought it new with the exception of tubeless tires. Couple minor imperfections from normal riding but the bike is in great condition mechanically and cosmetically. Made the bike my own by deleting a lot of the red and blacking out all the shock stickers. Cool look to it. Locally ridden, never rode it at either mountain as I have another bike for that! Lots of life left in this girl, it sat collecting dust for a couple seasons due to injuries and work. Bought and serviced by the good people at Skyride...

May 31, 2017 at 9:30
May 31, 2017

Selling
May 31, 2017 at 9:29
May 31, 2017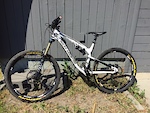 $2400 CAD
2013 Rocky Altitude up for grabs. Great bike. I added XT breaks couple years ago, and an internally routed reverb seat post along with a different set of tires (tubeless) Bought it new in 13. Rode it as much as I could in between broken bones and surgeries. Skyride has done all the service for this bad girl so you know its ready to ride. I can get you more pictures if you need them

Nov 19, 2012 at 17:00
Nov 19, 2012

Selling
Nov 19, 2012 at 16:56
Nov 19, 2012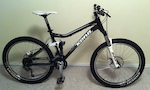 $950 CAD
2011 Tanuki 17" frame Rockshox Tora 130mm fork Kona/fastrax AF2 130mm rear shock Shimano Alivo front derailleur Shimano deore rear derailleur Avid juicy 3 brakes Fun bike to ride. Ridden for only 5 month at Ellison and Kal park. Everything is in great condition. No dents or paint chips. Couple bike rack scuffs but nothing major. Kona replaced the rear shock and does not have a single ride on it yet. Front and rear lock out. Love it. Kept very clean and tuned regularly by the guys at skyride. This bike is an amazing climber, and went wherever I told it to. Listened well. It will be missed but on to bigger and better I guess...

Oct 20, 2012 at 20:44
Oct 20, 2012

Selling
Oct 20, 2012 at 20:39
Oct 20, 2012
Load more...