Kamiizoo
Member since Jun 3, 2019

Male
Pitt Meadows , British Columbia
Block user
Recent

Selling
Nov 18, 2022 at 13:59
Nov 18, 2022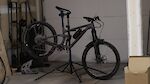 $4500 CAD
Up for sale is my 2020 Transition Patrol. I enjoyed riding the bike, but it's just not for me. Moving to a shorter travel rig. The geo is amazing, still very modern as well. Long, slack, and fast. You push the bike and it pushes you harder. It's also never been sprayed down with a hose. Always cleaned with a cloth with some soapy water on it to not force water in any places with bearings. Specs Medium 2020 Transition Patrol (bearings checked last week, all running smooth) 170mm 2022 Zeb Ultimate. Smooth and plush af. Yes it has Fox 69 decals. Yes they were custom made. Yes they are sick af. Float X. Shimano XT / SLX / Deore drivetrain. XT shifter and chain, deore derailleur, slx cassette. Xt 175mm cranks with a 30t chainring Shimano XT 4 pot brakes, m8000 lever and m8120 calipers. I'm willing to sell the bike without brakes for 300 off the price as I really really love these brakes. Shimano XT MT800 203mm rotors DT swiss E532 rims with formula hubs. Hubs have been perfect, rear rim probably should be retensioned. Kenda hellkat front tire Schwalbe nobby nic rear tire, basically brand new Norco bar 780mm wide NSB stem 40mm Deity knuckledusters ZTTO dropper lever. Ali express wolftooth copy. Works like a dropper lever should. Oneup 210mm dropper. Bit slow, not sure if it needs air or a service. Doesn't come with pedals If you want any pictures, have any questions, or just want to know something about the bike feel free to message me.

Nov 11, 2022 at 0:57
Nov 11, 2022

Oct 18, 2022 at 16:34
Oct 18, 2022

Selling
Sep 5, 2022 at 12:06
Sep 5, 2022

Aug 24, 2022 at 23:09
Aug 24, 2022

Aug 11, 2022 at 22:27
Aug 11, 2022

Selling
Aug 8, 2022 at 17:09
Aug 8, 2022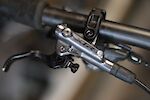 $450 CAD
Selling a set of XTR 4 pots. Pretty good condition, few scratches here and there but all cosmetic. The rear brake lever has a bend in it shown in the photos but still works perfectly and the price reflects the damage. Could get a set of flo levers which are supposed to be unbreakable for 100 bucks for the pair or a basic shimano one. It works perfectly fine though and I've just dialed in the reach to counteract the bent lever. It comes with a set of shimano finned metallic pads up front and loam goat metallic pads out back. Shimano pads are on 40% life and loam goat pads are at 90% as they were just recently replaced.

Jul 31, 2022 at 23:37
Jul 31, 2022

Jul 30, 2022 at 20:50
Jul 30, 2022

Jul 24, 2022 at 19:50
Jul 24, 2022
Load more...