MGMTB
Member since May 1, 2013

Male
North Vancouver , British Columbia
Block user
Recent

May 23, 2019 at 19:38
May 23, 2019

Selling
May 23, 2019 at 19:37
May 23, 2019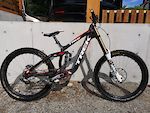 $1500 CAD
2012 Trek Session 9.9 Cranks: Saint Cassette: Saint Derailleur: Zee (9 speed) Shifter: Zee Brakes: Zee (brand new) Bars: Renthal Fatbar (800mm) Stem: Chromag Rims: Mavic EX830 Hubs: Hope Pro Evo 4 Fork: Fox float 40 (recently Serviced) Shock: Fox DHX RC4 (450 pound spring 350 ti spring included) *Pedals can be included* Has scratches and chips for regular riding (seen in pictures), but nothing major.

May 22, 2019 at 16:35
May 22, 2019

Mar 28, 2019 at 22:13
Mar 28, 2019

Selling
Jan 1, 2019 at 15:24
Jan 1, 2019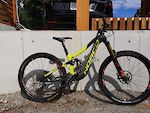 $3200 CAD
2016 components 2015 frame Custom built 2016 Norco Range carbon. Original frame cracked, was warrantied with a 2015 frame through Norco. Front and rear triangle are brand new. Also included, brand new extra set of Industry Nine Trail 24 hole rims. Just built up the bike on the new frame. Bars - Raceface Turbine Stem - Raceface Turbine Brakes - XO trail Headset - Cane Creek Fork - Fox Factory 36 160mm Shock - Cane Creek DB CS air Seatpost - Rockshox reverb Drivetrain - XX1 (except cassette is XT) Wheelset - Industry Nine (27.5", 24 hole rims) Tires - Schwalbe Nobby Nick (rear) Magic Mary (front) Great bike weighs in around 27.5 pounds.

Selling
Jun 15, 2016 at 21:33
Jun 15, 2016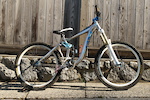 $1300 CAD
The bike has several upgrades and is a great setup for a beginner free ride dh to advanced free rider or dh rider. The bike's forks was serviced in 2014, with a few minor scratches on the stanchion, they are only affect aesthetics. I have a soft spring on the bike but also have an extra stiffer one. The bike also has a lightly ridden drive train. Note the bike will not be sold with the Chromag stem it will be sold with the stock stem. Components: Rockshox totem Saint rear deraulier and shifter. Rockshox vivid coil XT shimano brakes Chromag fubars Chromag seat XTR cassette Chromag chain ring Mrp chain guide

May 29, 2016 at 10:49
May 29, 2016

Selling
May 29, 2016 at 10:37
May 29, 2016

Selling
May 29, 2016 at 10:11
May 29, 2016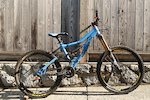 $1500 CAD
2011 Knolly Delirium Medium. The fork, shock, and frame bearings were fully rebuilt (Frame bearings replaced) two seasons ago, and have not been ridden very much since then. The rear rim was replaced last year; to allow for a tubeless setup. The fork has scratches on the left stanchion; however, they are purely superficial, and have not affected the seals. Parts: Fork - Fox Talas 36 (180mm) Shock - Cane Creek Double Barrel Coil Rear Derailleur - SRAM XO Rear Shifter - SRAM XO Front Derailleur - Shimano XT Front Shifter - SRAM X9 Front Hub and Rim - Nukeproof Wheelset Rear Hub and Rim - Shimano XT on a Mavic EX 823 rim Stem - Thomson Elite X4 Handlebars - Chromag Fubars Reverb Dropper Post I have a spare hanger that is included with the bike, and two springs 350lbs, and 400lbs. Message me for more information or photos.

Jun 28, 2015 at 17:03
Jun 28, 2015
Video: Finn Iles in Morzine
Its funny to think, Finn went from being a really good ski racer, gold in GS at Whistler Cup, to being a great downhill racer. Definitely a talented kid.
Load more...