RM396
Member since Oct 27, 2008

Male / 26
Montreal , Quebec
Block user
Recent

Jun 27, 2020 at 6:38
Jun 27, 2020

Selling
Jun 27, 2020 at 6:37
Jun 27, 2020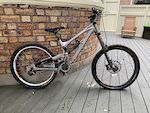 $1799 CAD
Selling because I don't have time to ride anymore. Intense 951 frame size small no paint (raw aluminium for lighter weight). RockShox Boxxer Race, Stans ZTR Flow rims on Hope hubs, RockShox Vivid RC2 shock, Raceface Atlas cranks, E13 chainguide/bashguard, Sram X9 10 speed derailleur (missing shifter), Shimano Deore XT brakes, Straitline pedals. Amazing bike to rip through the DH park or win races. Lightweight rider (130lb) so no harsh abuse. Adjustable travel between 8-8.5". No fish scale on hand, but this thing is lightweight and very flickable. Message for more photos or info and I will do my best to answer your questions. Delivery around Montreal area possible. Contactless sale possible.

Jun 26, 2020 at 19:09
Jun 26, 2020

Selling
Jun 26, 2020 at 19:09
Jun 26, 2020

Selling
Jun 26, 2020 at 19:06
Jun 26, 2020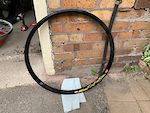 $25 CAD
New Mavic EX823 rim. Will deliver/pickup locally.

Selling
Jun 26, 2020 at 19:04
Jun 26, 2020
$25 CAD
26" Mavic Crossmax SX front wheel. Decent rideable condition. No dings, rim is straight. Local delivery or pickup only.

Apr 14, 2015 at 19:20
Apr 14, 2015

Dec 9, 2014 at 13:22
Dec 9, 2014

Dec 9, 2014 at 13:12
Dec 9, 2014
Ask Pinkbike - Rotor Diameter vs. Stopping Power, Dropper Post Length, Broken Chain Mystery, and Tires for UK Winter
There are lots of things being thrown around here and people are being mixed up.. There's going to be: 1 - Force applied at the lever - Let's just assume that's our independent variable 2 - Force applied to the disk - Dependent on force applied at the lever for a given brake system 3 - Torque applied by caliper and rotor combination - Dependent on 2 and radius of rotor 4 - "Transfer" of 3 into friction force on tire - earth interface - dependent on 3, wheel size and coefs. of friction between tire and earth The added weight of the disc is negligible. For an unlimited range of force 1 and 2, THE ONLY LIMITING FACTOR will be the coefficients of friction between your tires and the ground. The maximum braking force will be the maximum static friction between the tires and the ground. A larger disk allows you to use that braking force to its maximum with a lower input of f1. But, someone who doesn't have a thermo final in 2 hours correct me if im wrong but i imagine that a larger disk allows you to brake more without locking up the wheel since the larger disk will be spin faster than a smaller one at the braking interface? Then again maybe for a smaller disk the torque of the ground onto the wheel will overpower the caliper's friction... I need to get back to thermodynamics

Selling
Nov 6, 2014 at 19:19
Nov 6, 2014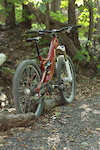 $1750 CAD
For more info: http://www.pinkbike.com/buysell/1460050/ 514-815-9363 Will consider trade for newer enduro bike + cash on either side of the equation
Load more...
Featured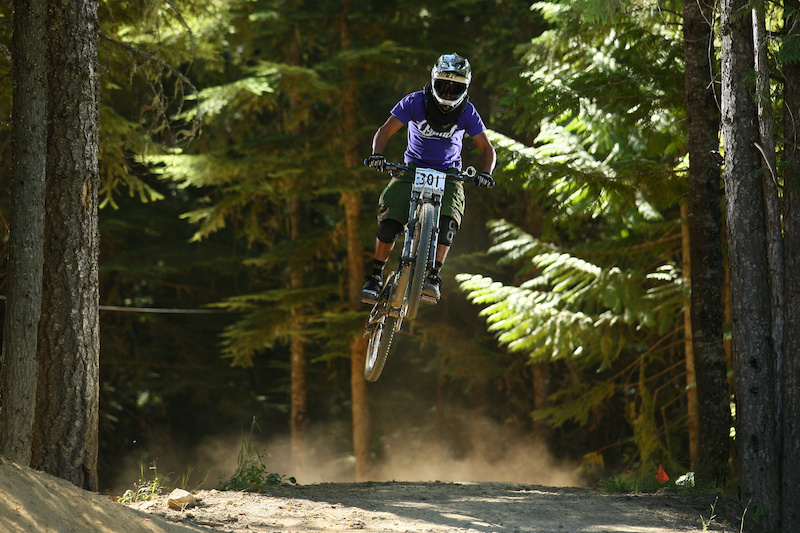 Photo by RM396