StinkyKieran
Member since May 16, 2011

Male / 29
Northamptonshire , United Kingdom
Block user
Recent

Mar 2, 2023 at 16:35
Mar 2, 2023

Jun 16, 2022 at 9:24
Jun 16, 2022

Selling
Jun 16, 2022 at 9:21
Jun 16, 2022
$350 GBP
For sale here is my Tall Order 315 bmx in gloss black. This bike is genuinely stunning to ride, and I'll miss it, but I don't ride enough to justify keeping it anymore. Obviously being a 21.5" toptube this is suitable for taller riders. I'm 6ft and find it a very good fit (being more used to a MTB). It is incredibly stable at high speeds and amazing to ride on trails and on bigger transitions. The spec is as follows: Tall order 315 frame, 21.5"tt Cult forks Cult rims Halo spokes United hubs United trail/park tyres Mission control 4pc bars 9.5" rise Cult stem Cult Vans grips Odyssey brake lever Salt pro brake with clear pads Salt pro cranks Shadow bash chainring Dmr composite pedals Bsd chain Bsd headset New bb bearings Cult pivotal seat and post Salt metal pegs The headset, hubs and bottom bracket bearings are relatively new and run totally smoothly. There are no creaks or unusual noises of any sort when riding. Understandably there are some minor scuffs and damage to the bike, however the frame is completely free from dents, cracks and serious paint chips. The worst I have photographed as best as I can, these marks are from transportation and from the brake cable bouncing on landings. The bike is a little dirty from storage and an unfortunate lack of use, however I am happy to give it a thorough clean and once over before the sale. Any questions please drop me a message.Thanks for looking!

Feb 21, 2022 at 3:41
Feb 21, 2022

Nov 26, 2021 at 12:43
Nov 26, 2021

Oct 10, 2021 at 5:41
Oct 10, 2021

Selling
Oct 10, 2021 at 5:38
Oct 10, 2021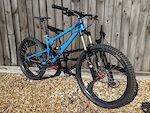 $1000 GBP
For sale here is my DMR Bolt Long. This is the enduro version of the frame with an extended reach and lengthened seat tube. It's a good fit for me at 6ft tall but would probably be perfect for someone a tad shorter. Genuine reason for sale as with a new baby in the house and a new bike in the shed it's not getting used at all, so would rather see it go to someone who will enjoy it. I bought the frame from the original owner, there is the expected paint chips and scuffs but no structural damage of any sort. The worst damage is a roughly 3 inch section of tyre rub on the back of the seattube, caused by the original owner running a 27.5 wheel with the wrong shock bushings. This has been cleaned thoroughly and covered with frame protection tape, and has shown no signs of corrosion spreading in the few years since it was done. Overall the bike is in a good working condition with no looseness or noises anywhere, but would benefit from a bit of a tune up as it's been sat unused for a while. The SRAM GX drivetrain, bar the chainring, is completely brand new and unused, as this was swapped over from my new bike. It has literally never been ridden with this drivetrain fitted. The parts list is as follows: - 2014 DMR Bolt Long chromoly frame with Rockshox Monarch RT shock, 125mm travel - Rockshox Lyric RC2L U-turn coil fork, 130-160mm travel adjust and mission control damper. - Superstar AM 426 wheelset with trizoid 120 pawl rear hub (destickered rims) - Shimano SLX brakes with 180mm discs - SRAM GX Eagle cranks, BB, cassette, shifter, derailleur and chain - DMR blade chainring - Truvativ Hussefelt stem - Answer protaper DH handlebars 760mm wide (destickered) - KS Lev 100mm dropper seatpost - Gusset S2 AM saddle - Deity composite flat pedals - Specialized butcher tyres (grid front, control rear) I will also include a set of part worn Specialized Hillbilly DH tyres in the sale, as well as a selection of replacement dropouts for a variety of r hub standards, and dropouts and shock bushings to change the frame to 27.5 wheel compatible. The asking price is £1000 however I am open to offers. Local collection from Kettering Northamptonshire is preferred, or I can deliver or meet up to an hour's drive from here for the right offer. Thanks for looking, please don't hesitate to message me for any questions!

Selling
Jun 28, 2016 at 7:47
Jun 28, 2016

Jun 12, 2014 at 1:55
Jun 12, 2014

Jun 4, 2014 at 1:46
Jun 4, 2014
Load more...
Featured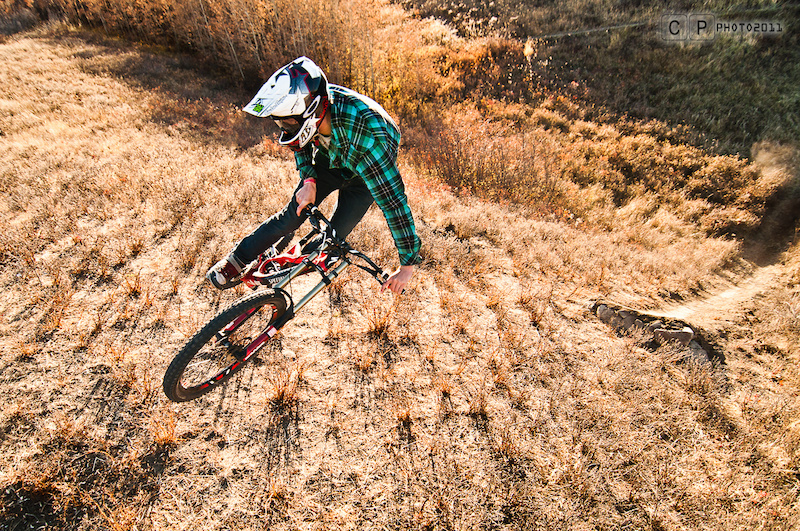 Photo by chrispilling