ThisDudePwnsYou
Member since Apr 28, 2011

Male / 24
Kelowna , British Columbia
Block user
Recent

Feb 17, 2020 at 14:42
Feb 17, 2020

Selling
Feb 17, 2020 at 14:41
Feb 17, 2020
$400 CAD
Did your bike come with NX, or heaven forbid, SX Eagle??? Having issues with that drivetrain right out of the box, eh?? I mean, you could just want to upgrade and have an XD driver kicking around. Or maybe you got a great deal on a GX spec'ed bike, but you wore it out and now you have to fork out 400 bucks for a cassette.... Look no further. This DT came off my 2020 Bronson; I think it saw one day of pedalling, and three or four days of shuttling. There isn't even a mark on the 10t cog. This is like buying a brand-new car with 40,000km; already set-in for you! I am a little duck footed, so there is some minor crank rub. This cassette is the full-pinned, full steel, XD driver one. I can probably find you a clamp for the shifter if you need one, but currently setup for Matchmaker. 400 bucks gets you chain, cassette, shifter, derailleur, cranks, 32t chainring, and a DUB threaded bottom bracket. Willing to sell the cranks separately, if you really wanna get technical. Stylo 4K Eagle Crankset 170mm (ring/bb included) - $200 Everything else without the cranks - $250 Text or DM me anytime, with anything (except low-balls...the offer, I mean). If you call me I'll listen for your voicemail and find you on Myspace. Cheers.

Oct 10, 2019 at 9:56
Oct 10, 2019

Selling
Oct 10, 2019 at 9:55
Oct 10, 2019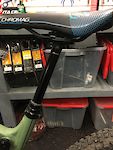 $250 CAD
Want the smooth uppy-downy of a Reverb, without the squishy-downy they're famous for?? Can't afford the 200 bucks to fix your pogo stick old one, or whatever they're charging for the new one?? I've got 150 mils of ventable, non-squishy seatpost for you! Been used for ~3 rides, no mud or rain. Came on my Bronson (31.6mm) but need a smaller drop for my short ass Verne Troyer legs. Comes with remote and line. The hose has been trimmed to fit my bike perfect while slammed, but if you need a longer hose they're only a bit more than a Big Mac meal from your local bike shop. Don't forget this is the brand new and improved Reverb with super easy actuation (no jokes here, it's seriously way easier) and a vent valve to avoid the dreaded plague of top sag. This bad boy would cost you 535.99 from that same LBS. Come and pick it up for 30000 pennies! Might be able to ship to Lower Mainland if you're interested. If you call me I won't answer. Text me and I'll send lots of emojis because I'm happy I don't have to talk on the phone! I do also check my DM's so if you're into the online warrior thing I can dig it. Cheers. Brendan

Feb 18, 2019 at 20:01
Feb 18, 2019

Feb 17, 2019 at 10:26
Feb 17, 2019

Selling
Feb 17, 2019 at 10:25
Feb 17, 2019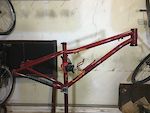 $350 CAD
Wanna be trendy?!? Wagon wheels are in! But now, you can tell all your friends you were into that before it was cool with the 2014 (maybe 2013) Chromag Rootdown. Size small but don't let her fool you, those big wheels make it plenty long but still with nice, low standover. And the bike, too! Now that I've got your attention, $350 gets you this sweet frame, Santa Cruz seatclamp, and a complete headset for a tapered steerer. You can run straight steerers but you'd need a different crown race (a few bucks from any LBS). For 29 inch wheels, 135 QR in the rear, straight or tapered steerer, 68/73mm threaded BB, 31.6 post, all steel redness with pictures of bears grabbing their junk. Sick. Does not come with the bottle cage. Sorry, eh! Chromag recommends 150mm travel fork, but I bet a 130-160 would be sick. Text or DM me anytime. Cheers Brendan

Nov 2, 2018 at 10:04
Nov 2, 2018

Selling
Nov 2, 2018 at 10:03
Nov 2, 2018

Sep 8, 2017 at 9:53
Sep 8, 2017
Load more...
Featured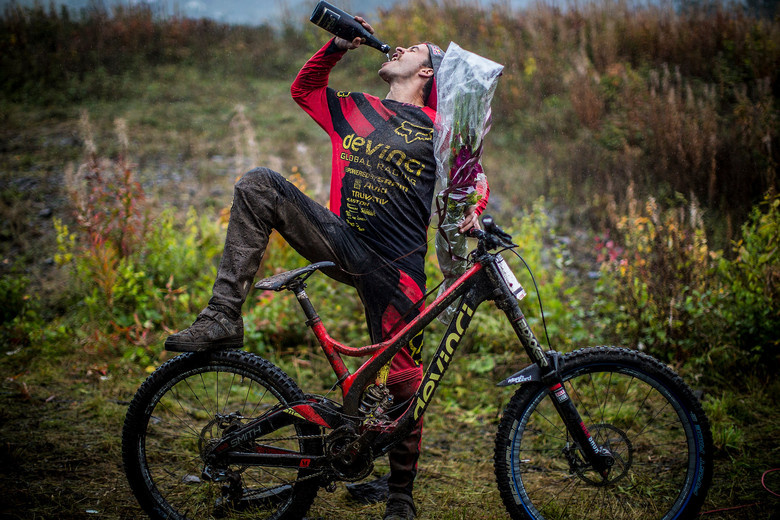 Photo by TreyDownhill