Toryt7
Member since May 14, 2013

Male / 32
Santa Barbara , California
Block user
Supported Regions

Santa Barbara
via
STV

Auburn State Recreation Area
via
FATRAC

Westside - Sproatt
via
WORCA
Recent

Jul 19, 2020 at 22:17
Jul 19, 2020

Jul 8, 2020 at 14:57
Jul 8, 2020

Jul 8, 2020 at 8:30
Jul 8, 2020

Selling
Jul 8, 2020 at 8:27
Jul 8, 2020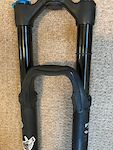 $450 USD
2019 Fox 36 Performance 160mm 29" 44mg offset off my Ibis Ripmo Cane Creek Race Installed The fork has about a year's worth of use, but meticulously cared for throughout. Multiple lower leg services, and a full damper service done in late June 2020 by Lonewolf Suspension in Santa Barbara, CA with Push seals. Minor scratches/blemishes on the stanchions, but all superficial and no issues with the seals or leaking oil. Only a few hours of ride time on the fresh damper. Recently upgraded bikes and no longer need this fork. Steerer tube is 7.5" with no star nut currently installed. The top 1/2" of the steerer tube is threaded for use with the One Up EDC system. I can cut the top 1/2" out if you like, or you can use the EDC top cap I will provide (orange color) and buy the EDC tool to store inside. The system is awesome, but I'm keeping the tool for my new bike. Shipping is $25

Jul 5, 2020 at 14:00
Jul 5, 2020

Selling
Jun 25, 2020 at 7:24
Jun 25, 2020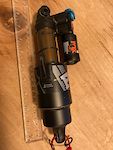 $475 USD
Received this shock directly from Fox in January 2020 as a warranty replacement. It is in excellent condition with no blemishes and stanchion is perfect. Around 30 hours ride time on it. Currently has three volume spacers installed, and I can provide a fourth if you want to run the maximum.

Selling
Jun 25, 2020 at 7:13
Jun 25, 2020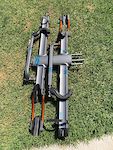 $300 USD
This is the extension to the Kuat NV 1.0 bike rack, allowing you to carry two more bikes. The rack is in excellent condition as it was only used a handful of times. We were recently rear ended and the base rack was destroyed, so I no longer have use for this extension. I'm willing to drive an hour or so to sell the rack (or further if you have some cool trails worth driving too haha).

Jun 20, 2020 at 15:34
Jun 20, 2020

OakMoose
27.0 km - 01:58 - 1 achievements

May 29, 2020 at 8:58
May 29, 2020
Load more...