Two2tits
Member since Dec 8, 2011

Male / 32
Manchester , United Kingdom
Block user
Recent

Jan 20, 2020 at 9:33
Jan 20, 2020

Mar 18, 2017 at 5:49
Mar 18, 2017

Selling
Mar 18, 2017 at 5:48
Mar 18, 2017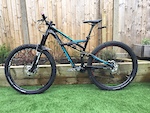 $1200 GBP
Selling my much loved Specialized Enduro Comp 29er. Size large £1200 Ono Need to sell to further fund my career. Rockshox Pike forks Fox air rear shock Specialized Roval wheels, running tubeless New Magic Mary front tire (1 ride old) Used (plenty of life left) hand dampf rear tire Shimano XT drivetrain Hope m4 brakes, rear could do with a bleed. DMR Vault pedals Reverb dropper post Bike has been used, and therefore has scratches and scuffs as expected. Bike runs really well and takes on anything I have thrown at it. It's by far the best bike I have ridden and owned. But I need the cash so I have to sell. Will consider sensible offers.

Selling
Oct 19, 2015 at 8:38
Oct 19, 2015
$950 GBP
2014 Cannondale claymore Currently built up as a large, I bought the bike as a medium and decided it was too small for me so sourceda large front triangle. This was new as of June last year. It's not seen much use as its my uplift bike. Just don't get the time to use it sadly. Included is a high pressure shock pump A spare set of wheels, nothing special but good to have back ups. A good handful of tires, once a never used set of mud spikes. The bike is awesome, climbs well and jumps even better. Read a review about it here http://forums.mtbr.com/all-mountain/review-my-2011-cannondale-claymore-1-a-869185.html Spec has changed a lot from stock Superstar DHX wheels Shimano slx brakes Hope bash guard Raceface narrow wide ring Any questions please ask. Bike is located in south Manchester and is available for viewing most weekend

Oct 19, 2015 at 8:02
Oct 19, 2015

Selling
Oct 19, 2015 at 7:58
Oct 19, 2015

Aug 16, 2015 at 8:20
Aug 16, 2015
Video: 'Ard Rock 2015 Bike Festival
Awesome weekend, extremely well ran event considering the volume of people. Really happy with my top third finish! Def be signing up for next year

Jul 31, 2015 at 6:08
Jul 31, 2015
1 Question: What Does It Take to Become a Faster Rider?
One thing I've noticed recently is instead of attacking local trails trying to go flat out all the time, relax have fun, find rocks and roots to jump off. You know what, according to the dreaded starva I'm going faster!

Jul 7, 2014 at 13:32
Jul 7, 2014

Selling
Jul 7, 2014 at 13:31
Jul 7, 2014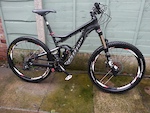 $750 GBP
Welcome to my advert for my Cannondale Claymore frame, Sadly I've has to admit this frame is too small for me, it's an amazing bike and eats up everything I have thrown at it. This frame is very rare, I've never seen another one out and about. You only have to do a bit orf research on this frame to discover how good it is. In short travel mode 110mm it climbs and pedals like a hardtail but still gives you plenty of travel should it be needed. Flick it into 180mm travel and it rides like a full DH bike. The frame does have a dent on the BB but it dosnt affect perforamance or the strength of the frame. Usual scuffs and scratches as to be expected from a used frame. Will include the Fox Dyad rear shock and headseat and seatclamp. Any questions please feel free to ask me.
Load more...
Featured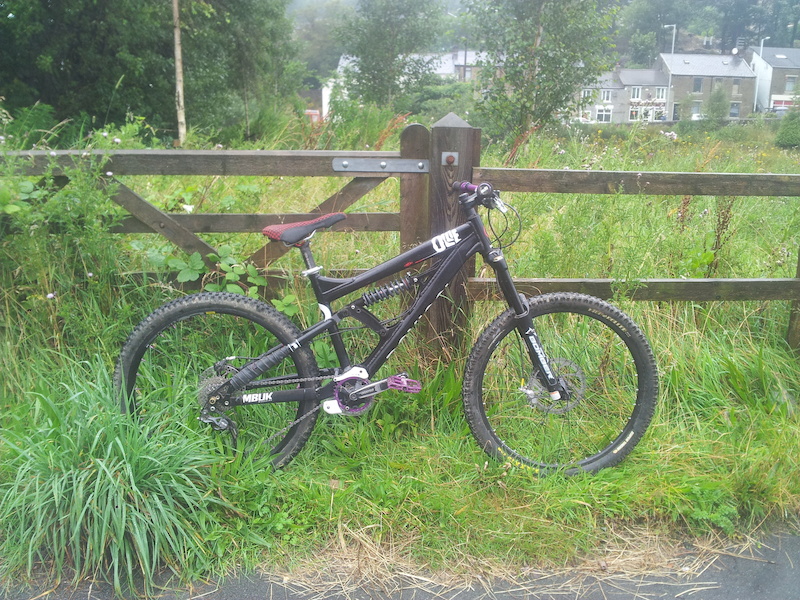 Photo by Two2tits