adog1
Member since Mar 7, 2019

Male
Killington , Vermont
certified oakley owner
Block user
Recent

Feb 8, 2023 at 14:28
Feb 8, 2023

Dec 9, 2022 at 6:07
Dec 9, 2022

Selling
Dec 9, 2022 at 5:54
Dec 9, 2022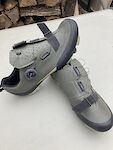 $50 USD
Fizik Terra X5, Size 8. Practically new, only used about a dozen times, just dirty at the moment. Turns out i'm not a big clipless guy. can include crankbrothers cleats for an extra $5. Has the ability for 2 spikes in front of each shoe. $50 OBO Will ship but on buyer. Not in a rush to sell

Dec 8, 2022 at 9:18
Dec 8, 2022

Selling
Dec 7, 2022 at 14:31
Dec 7, 2022
$40 USD
Giro Disciple Size L. Practically new. Stickers will be removed upon purchase. only minor scuffing on the top from setting it down on the top of the shell. $40 OBO

Nov 14, 2022 at 14:15
Nov 14, 2022

Selling
Nov 14, 2022 at 14:11
Nov 14, 2022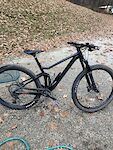 $2450 USD
Scott spark 940, size Medium. Recently serviced and is in good mechanical condition. Has some normal scratches and wear from regular riding. The rear wheel needs to be trued. also has a small dent in it. All the spokes are tight and it doesn't affect the ride. Couple of upgrades- odi grips pnw dropper. Kona Wah Wah pedals (most durable pedal ever made) Apart from that, just the stock build: Fox 34 float fork w/remote lockout Fox nude dps, evol rear shock w/remote lockout Shimano Slx Brakes Xt/Slx drivetrain (slx cassett, shifter and chain. Xt derailleur and cranks.) Bike rips. Feel free to ask questions. Not that interested in shipping. $2450 OBO.

Nov 10, 2022 at 9:03
Nov 10, 2022

Selling
Nov 10, 2022 at 9:01
Nov 10, 2022

Oct 28, 2022 at 9:14
Oct 28, 2022
Load more...