benbiker
Member since Feb 4, 2009

Male / 29
Chilliwack , British Columbia
Straight Hooning
Block user
Recent

Selling
Jun 21, 2016 at 18:46
Jun 21, 2016

May 24, 2016 at 21:35
May 24, 2016

Selling
May 24, 2016 at 21:30
May 24, 2016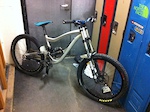 $2100 CAD
I have my self a beautiful 2013 Nukeproof scalp raw frame color for sale. She has always been taken care of and serviced regularly at LifeCycles in Abbotsford. The only reason why I am selling is because I do not have time to ride anymore unfortunately. Specs: Boxxer r2c2 Cane Creek Double Barrel Easton Havoc Stem Chromag osx bar (Blue) Saint Cranks and pedals Brand new saint brakes (leavers and callipers) maxxis minions, only few rides on them Brand new ODI grips (blue) Bike was just tuned up and is ready to ride for the season! Message for any questions Cheers,

Jan 17, 2016 at 11:11
Jan 17, 2016

Selling
Jan 17, 2016 at 11:04
Jan 17, 2016

Selling
Feb 26, 2015 at 21:15
Feb 26, 2015
$75 CAD
I have a front and rear Shimano Saint Callipers with Shimano Deore Leavers for sale. I took them off my 2013 Nukeproof scalp, they come with cables ready to go with fluid. I just want to get rid of them. E-mail me if interested! NO SHIPPING

Sep 30, 2014 at 20:32
Sep 30, 2014

Aug 25, 2014 at 22:03
Aug 25, 2014

Selling
Aug 25, 2014 at 20:09
Aug 25, 2014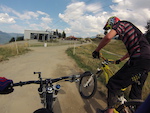 $1700 CAD
I am selling my 2010 Specialized Demo 8 1 Large Frame. This bike has never been abused and has always been taken good care of and professionally tuned up at Life Cycles in Abbotsford, This is where I bought this bike brand new and all of my other bikes that I have. My bike was just tuned up and is all ready to shred! She has never let me down, always a good bike to huck around on Crabapple. There are some scratches on the frame (Which is expected for a 2010). Brand new set of brake pads put in with the brake fluid flushed I put different bars on her.... these are the best handle bars I have ever ridden with! - Easton Havoc Bars (Black) - Chromag Stem - Sram X-9 - Avid Elixir Brakes - Fox DHX RC4 rear shock - Rockshox Boxxers Give me an e-mail if you're interested! $1700 obo Cheers, Ben *** No trades*** ***No Shipping***

Selling
May 2, 2014 at 22:34
May 2, 2014
Load more...