blackbirdworks
Member since May 19, 2014

Male / 39
North Vancouver , British Columbia
Photographer
@blackbird_works
Block user
Recent

May 10, 2022 at 13:03
May 10, 2022

Selling
May 10, 2022 at 13:02
May 10, 2022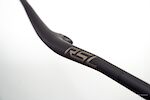 $250 CAD
Bontrager RSL (race shop limited) Handlebar/stem combo. It is a sweet way to shave 200grams off your bike and dampen the vibrations reaching your hands. This is the 35mm stem length and 27.5mm rise option. comes in 820mm wide cut down to 785mm for my application. I loved the feel and look of these high-end trail/enduro bars! Originally retailing for $550cad... Used for half a year. Excellent condition with no crash damage! Slight scoring from the brake levers but its only cosmetic. Titanium hardware. Bontrager Blendr GoPro mount is included ($30 value) $250

May 9, 2022 at 19:57
May 9, 2022

Selling
May 9, 2022 at 19:56
May 9, 2022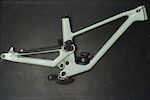 $3000 CAD
Used Forbidden Druid Frame in size Medium Ride Wrapped since new. Most scuffs are on the wrapped areas. Comes with a Cascade Components link to increase the rear wheel travel to 142mm and Increase the bottom out resistance significantly. Stock 130mm link is included with the sale. Cascade link retails for $300+ alone Also comes with a lower chain guide mod that uses a derraileur pulley instead of the E13 roller for less drag and noise. Works perfect. Stock E13 pulley will also be included. Chain slap guard on the Seatstays are also a thicker, material than stock. Stock guard will also be included. This is one of the nicest riding trail/Enduro bikes in the market. You can read the reviews They sell for $4300Cad new if you can find one. You can have this for $3000. Some paint chips in the BB area. Spare Der. hanger is also included. a nice FSA headset is pressed in already and is included. please do not waste my time... I beg you. peace.

Feb 16, 2022 at 14:56
Feb 16, 2022

Riding the other Shore between meetings
9.5 km - 01:02 - 4 achievements

Jan 31, 2022 at 14:42
Jan 31, 2022

Jan 17, 2022 at 15:09
Jan 17, 2022
Load more...