color-rad
Member since Apr 1, 2011

Male
Telluride , Colorado
skiin and ridin
Block user
Recent
Aug 23, 2020 at 14:16
Aug 23, 2020
Aug 23, 2020 at 14:00
Aug 23, 2020
Selling
Aug 22, 2020 at 9:14
Aug 22, 2020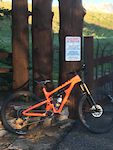 $5000 USD
Selling my yeti sb150 turq. Perfect condition. A few minor scratches. I'm 6' and this size fits well. I have two wheel set options: Bontrager Line pro carbon wheels in perfect condition for the 5000 price or I can put on a set of almost new Crankbrothers Synthesis E carbon wheels with I9 Hydra hubs for 6000. The bike is running perfectly, completely quiet. X01 drivetrain. Code rsc brakes. Carbon yeti 780mm bars. New Deity grips. New SDG seat. Protective 8mm tape on some of the frame. 30mm front chain ring. Fox Transfer 150. suspension recently serviced. Oneup stem tool included.
Selling
May 24, 2020 at 15:50
May 24, 2020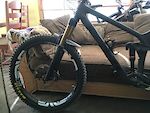 $1100 USD
Selling my Enve 60/40 plus Wheelset with red Chris King hubs. Great condition, some minor scratches on rims, hubs are perfect. With Maxxis dhf dhr 2 2.8 tires. Rims are 40mm internal width.
Selling
Apr 14, 2020 at 19:04
Apr 14, 2020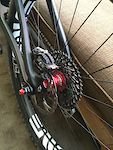 $4500 USD
Selling my stock 2019 Trek Remedy size large. It has Enve 60/40 plus wheels with 2.8 maxxis dhf/dhr tires. xt brakes, 170mm line elite post, xo Eagle drive train. The Enve wheels have red Chris King hubs.
Jan 31, 2020 at 5:28
Jan 31, 2020
Selling
Jan 31, 2020 at 5:26
Jan 31, 2020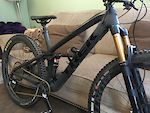 $3900 USD
Selling my Trek Fuel EX 9.9. 2019. Lightly used. Perfect condition. Size 19.5/large. The Bontrager Line Carbon wheels are new because I ran a different wheel set, and the cassette is brand new, it is the SRAM Eagle gx cassette which came on the bike originally, I will be taking the gold xx1 cassette off which is in the pictures. I will leave the gold xx1 chain on the bike. It has the line pro 780mm bars. The rear tire will be a new bontrager se4 2.4. The front tire is an almost new maxxis dhf 2.5. I have a couple other bikes so this Fuel EX is lightly used. Only ten rides. The frame, fork, and cranks are scratch free.
Nov 1, 2019 at 12:33
Nov 1, 2019
Selling
Oct 14, 2019 at 22:18
Oct 14, 2019
Aug 27, 2018 at 13:59
Aug 27, 2018
Load more...