dannyweiland
Member since Nov 19, 2009

Male / 23
Laguna Beach , California
I put the team on my back
Block user
Recent

Apr 12, 2018 at 17:28
Apr 12, 2018

Jan 5, 2018 at 16:22
Jan 5, 2018

Selling
Jan 5, 2018 at 16:20
Jan 5, 2018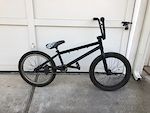 $100 USD
Selling my 2011 Stolen Heist BMX bike. I rode the bike when I was getting into bmx many years ago and it has sat in storage unit since then. The bike is in great mechanical condition, with only minor scratches on the handlebars and no dents. If you have something you would like to trade then make me an offer, just trying to get rid of the bike as I have no use for it. Willing to trade for a dirt jumper with cash on my side.

Added 1 video
Nov 26, 2017 at 16:34
Nov 26, 2017

Oct 11, 2017 at 16:59
Oct 11, 2017

Selling
Oct 11, 2017 at 16:56
Oct 11, 2017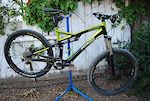 $700 USD
Selling my 2011 Specialized Stumpjumper FSR Elite. The bike has been meticulously maintained and is in excellent condition. Frame has minor cable rub and a couple slight rock chips, but is in perfect mechanical condition. I'm selling the bike because I'm selling the bike because I have moved up to a size large and this bike is currently not being ridden. The bike is priced to sell. ***The reason the price is so low is the drive side crank currently has a crank brothers pedals spindle that is seized. I tried to remove the pedal and after having no luck I purchased a new spindle and transferred the pedals to my new bike. The spindle is not bent, therefore you have a couple options: buy new cranks, use crank brothers pedals and attach pedal to the existing spindle that is already on the bike, or find a way to drill out or otherwise remove the spindle. ***Will only ship for full price, buyer pays shippping*** Parts list: Fox 140 RL fork Specialized tuned Brain Shock Ibis Stem (slightly shorter than stock stem, makes the bike a lot more stable and agile) Race Face Respond Handlebars ***Crank Brothers Iodine 2 Wheels (running tubeless)*** Race Face Seatpost Fizik Seat(not pictured, in much better condition than the one in the ad) Elixer R SL brakes X7 10 speed front derailleur, XTR Rear derailleur running 2x10 Sram Carbon Cranks, crank bros spindle stuck on drive side

Selling
Sep 13, 2017 at 10:54
Sep 13, 2017

Selling
May 9, 2017 at 21:46
May 9, 2017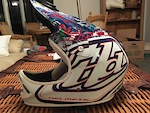 $30 USD
Selling a pristine Troy Lee Designs D2 helmet. A friend of mine briefly got into mountain biking then decided to sell his bike so he gave me his helmet. It was only used a couple times, and is in perfect structural condition. The pads are still perfectly white and stench free. Come check it out for yourself you won't be disappointed. ****Text me any offers, I don't go on Pinkbike very often****

May 9, 2017 at 21:38
May 9, 2017

Selling
Jun 13, 2015 at 11:47
Jun 13, 2015
Load more...
Featured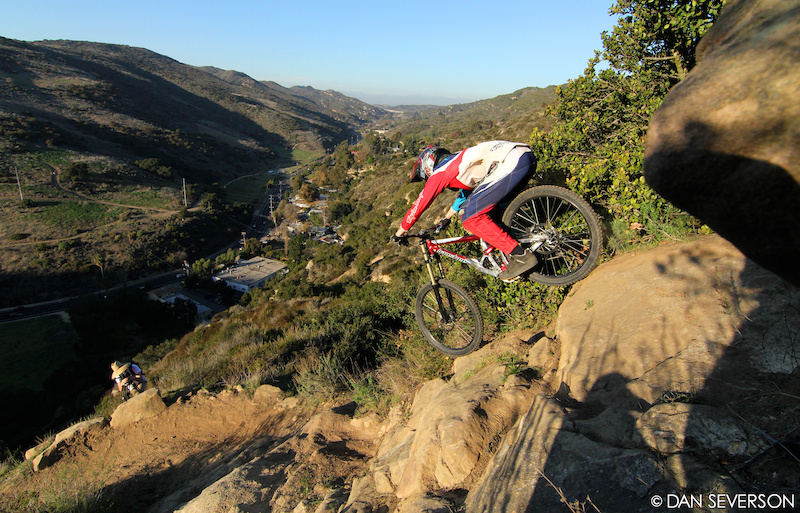 Photo by danyul