dryve
Member since Jan 11, 2016

44
San Diego , California
Block user
Recent

May 6, 2019 at 15:09
May 6, 2019

Feb 27, 2019 at 8:45
Feb 27, 2019

Feb 11, 2019 at 14:45
Feb 11, 2019

Nov 26, 2018 at 8:59
Nov 26, 2018

Aug 6, 2018 at 8:44
Aug 6, 2018

Selling
Aug 6, 2018 at 8:37
Aug 6, 2018

May 2, 2018 at 14:04
May 2, 2018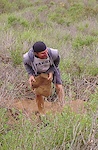 Just got back from Teds. There was a park ranger talking to all the mountain bikers saying we need to have bells on our bikes because the hikers are complaining. She said there's only one sanctioned trail there so technically we're not supposed to be riding there. Sounded like they are trying to find an alternative to shutting the whole place down!

Nov 17, 2017 at 10:29
Nov 17, 2017

Jul 27, 2017 at 13:19
Jul 27, 2017

May 5, 2017 at 9:38
May 5, 2017
Load more...