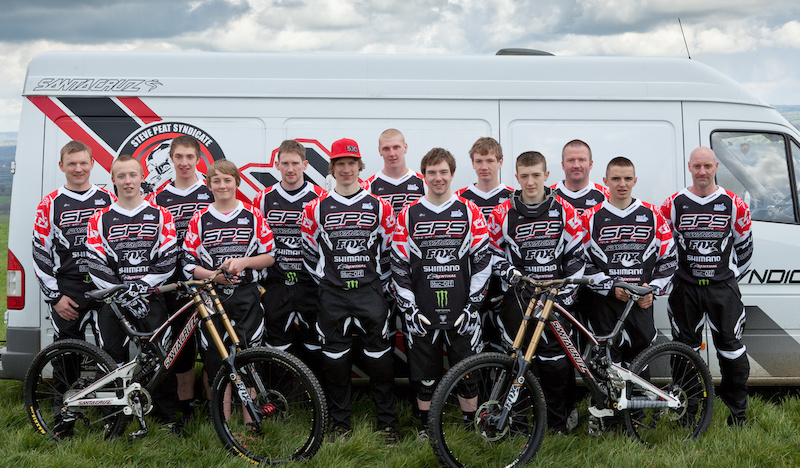 The 2012 SPS Team
Following two days of training at UK Bike Park the SPS team compete at the first Halo British Downhill Series of the year under the wing of Steve Peat. Hoping to continue the success of last year's team there were some nerves as for many of the members, such as Nils, Glen, Matt Glynn and Alex Barker, this was their first national or their first race in a new category. Riding new carbon V10s with Fox and Shimano finishing kit maintained by a fully qualified mechanic the team is in the best position to deliver results!
Venturing over from the Enduro team and after a long break from downhill Neil Donoghue raced this round and won his Expert category by a convincing 1.3 seconds.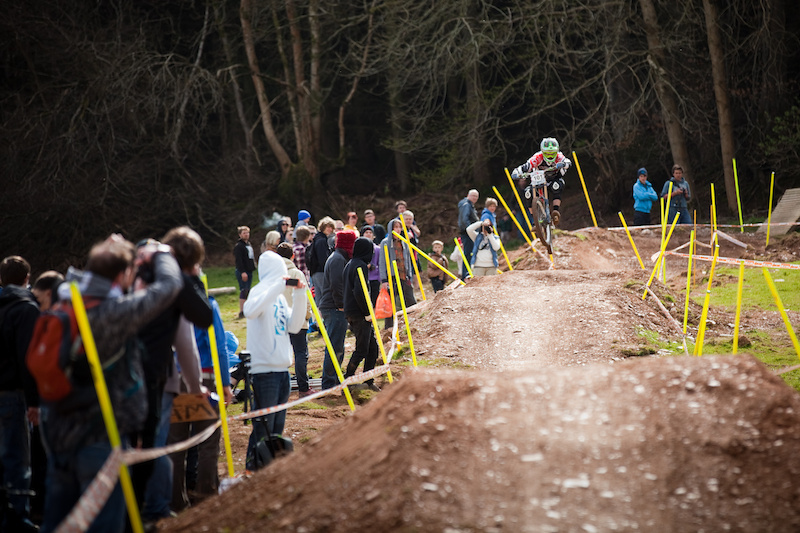 Donny squashing a jump on his way to 1st place in seeding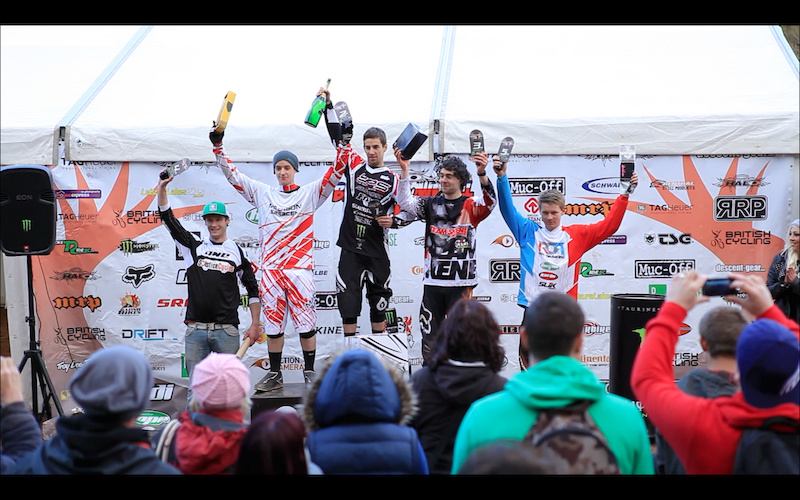 Donny on the top step of the podium
With many other good results despite the odd crash here and there the team looks forward to the next round at Fort William in May. Where racing takes place on one of the toughest tracks of the World Cup circuit, a real challenge for everyone.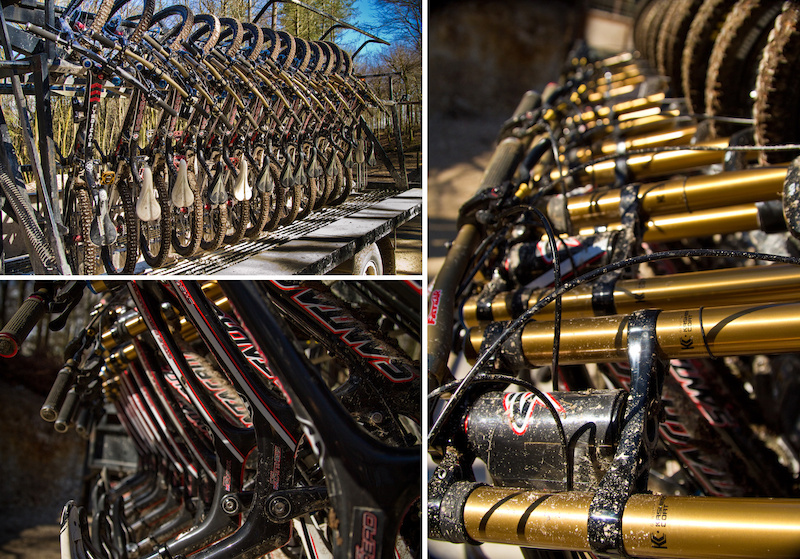 The teams Santa Cruz V10s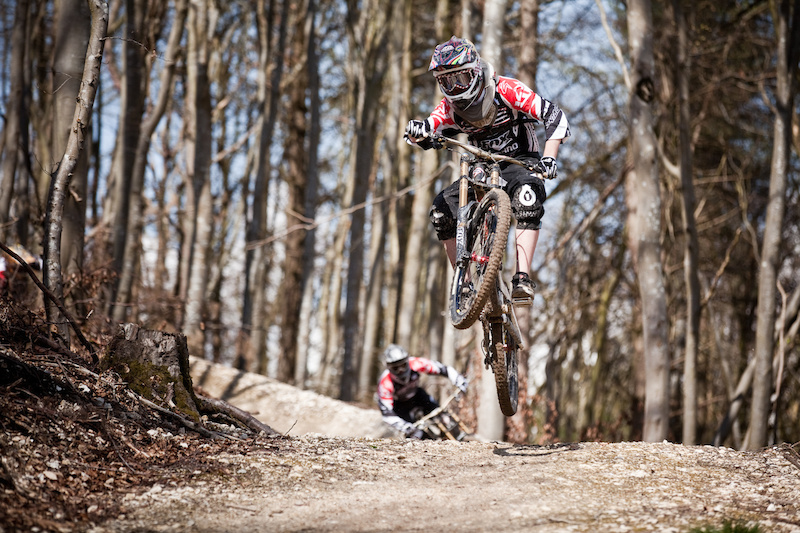 Nils at UK Bike Park during team training for the first round of the BDS
Healing thoughts go out to Irvin Creighton who would have been racing in Veteran category had he not broken his hand in training.
Full team results:
James Swinden (Elite) 22nd
Neil Donoghue (Expert) 1st
Dale Russell (Expert) 16th
Michael Vickers (Expert) 38th
Josh Lewis (Expert) 54th
Brad Swinbank (Youth) 12th
Nils Williams (Youth) 25th
Billy Matthews (Junior) 17th
Freddie Oxley (Junior) 20th
Alex Barker (Junior) 43rd
Jack Read (Junior) DNF
Matthew Glynn (Senior) 62nd
Glen Peppett (Veteren) 8th