eddleston
Member since Sep 26, 2007

Male / 32
Leamington Spa , United Kingdom
T&D Engineer, a bit fat.
Block user
Recent

Selling
Aug 5, 2017 at 11:55
Aug 5, 2017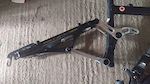 $30 GBP
Bit of a clear-out. The dead Rocky frame may as well be used to help someone else's. Rear linkage in good condition Rear 'triangle' is well used/scratched but no cracks (unlike the other piece of the frame!) Please contact me with any questions you may have Alex

Selling
Aug 5, 2017 at 11:47
Aug 5, 2017

Aug 5, 2017 at 11:35
Aug 5, 2017

Selling
Aug 5, 2017 at 11:26
Aug 5, 2017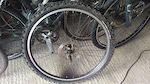 $10 GBP
Garage Clear Out Would rather someone was able to use a perfectly good wheel. I don't want to put it in the bin. Most of it is unbranded, I think the disc was on a Tektro brake once upon a time. The tyre's good too. Happy to answer any questions. Al

Selling
Aug 3, 2017 at 7:12
Aug 3, 2017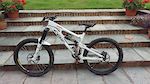 $995 GBP
Having now slipped 2 discs for the second time I suspect I'm not going to be riding this ever again. Sad Face. I built it entirely to be reliable. Which it is. Frame: 2009 Cove STD - plenty of usage marks but frame is in good condition. Shock: RockShox Vivid Coil - TF Tuned for riding weight about 85kg. I'm a fair bit fatter now. Forks: Marzocchi Bomber 66 RC2X Headset: Hope Hubs: Hope Pro2 - Black Front, Gun Metal Rear Rims: Mavic 721 Shifter: Shimano Saint Mech: Shimano Saint (Shadow) 9speed Brakes: Shimano Saint F & R with 203mm Rotors Cranks: Shimano Saint Bars: Answer 780mm Stem: Straitline 30mm Pedals: NS Leg-Eaters Grips: ODI Lock-On Tyres: Maxxis Minion F & R Front: Super Tacky about 5% worn Rear: 60a about 40% worn MRP Chain Tensioner Spares: Pair of Maxxis High Rollers Pair of Maxxis SwampThings (1xST, 1x60a) Pair of Maxxis Minion DH Fronts (1xST, 1x60a) Pair of brake pads Couple of tubes bottle of 7.5wt fork oil I do also have spare rear drop outs for both sides. If you do want to buy the bike I'll be able to post them on to you once I find them if I can't find them before you arrive. I'm more than happy to answer any specific questions or any specific photos you may want. With any offers, I'd like it to be at least related to a bike I can use in both the Alps and Surrey. Think Carefully. No I don't want your skate board.

Aug 3, 2017 at 6:57
Aug 3, 2017

Selling
Aug 3, 2017 at 6:51
Aug 3, 2017

Apr 8, 2015 at 9:23
Apr 8, 2015

Apr 1, 2015 at 1:34
Apr 1, 2015

Mar 24, 2015 at 8:20
Mar 24, 2015
Load more...
Featured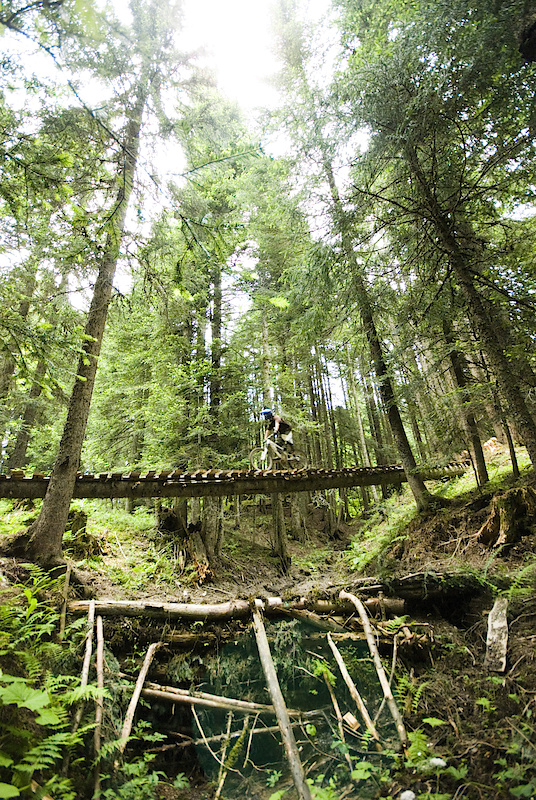 Photo by drifterjon