f35stovl
Member since Jun 9, 2013

Male / 24
Baltimore , Maryland
Block user
Recent

May 6, 2020 at 10:30
May 6, 2020

Selling
May 6, 2020 at 10:20
May 6, 2020
$1300 USD
For sale is a 2017 Giant XTC Advanced+ frame, fork, dropper post, and stem. It was made from Giant's Advanced CF composite, meaning the frame is surprisingly light weight. This was a really versatile bike in that it can run 29 or 27.5+ tires with merely a switch of wheels and an adjustment of the sliding dropouts (derailleur hanger is on frame). Rear end is runs 12x148 (Boost standard). I bought it set up as a single speed, and kept the build because of where I used to live (super flat). The fork is a Reba RL (15x110) with the SOLO AIR spring and was designed specifically for 29 or 27.5 set up. The fork has the MRP Ramp Control cartridge which really does help with smoothing out the fork's performance when the going gets rough, and adds a whole other level of adjustment. The bike will also come with a dropper post (Giant Tranz X YSP-11, 27.2mm diameter) with remote. The frame is in generally very good condition with the exception of the large scratch across the top tube, which is cosmetic. Otherwise, the frame and fork are in very good condition, and the downtube has no major chips, and I have documented all of them in the photos. Willing to ship, but buyer pays shipping costs. Feel free to text or call with any questions! https://www.giant-bicycles.com/us/xtc-advanced-27dot5plus-2-2017

Mar 14, 2019 at 17:08
Mar 14, 2019
Dude are you selling that bike or not?

Oct 14, 2018 at 19:17
Oct 14, 2018

Selling
Oct 14, 2018 at 19:09
Oct 14, 2018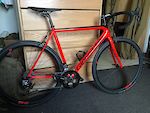 $3100 USD
This is an almost new (as in, it has 100 miles on it) 2017 SuperSix EVO Hi-Mod. It is full Red e-tap with the Hyperlink cable actuated (instead of the hydraulic rim version) brakes. I'm selling on account of space restrictions and an impending move to a new duty station. The crank was warrantied after the first ride, and has but 6 miles on it. The Hollowgram wheels are tubeless compatible but are running tubes. Please feel free to contact with any questions via text... I should be able to answer within 48 hours.

Oct 7, 2018 at 8:00
Oct 7, 2018

Selling
Oct 7, 2018 at 7:05
Oct 7, 2018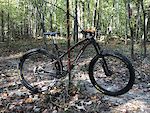 $2200 USD
Canfield EPO... this was basically the carbon version of their highly acclaimed Nimble 9. It's a beautiful frame, with the ability to run up to 29x2.5 and up to 150mm front travel. This particular one is running a MRP Stage at 140mm and 29x2.5 Maxxis High Rollers. This is a sweet setup, as you'll see in the parts description below. I am the second owner, but I've put maybe 300 miles on it since I bought it... I just don't have the time where I'm stationed and we don't have the right terrain to really use this thing to its full potential. Price is OBO. Build description: Frame: 2016 Canfield EPO (size large) Wheels: Light Bicycle carbon rims w/ i9 Torch hubs Fork: MRP Stage (140mm) Brakes: Guide Ultimates Crank: Canfield AM/DH crank Bars: Chromag FU40 (780mm wide) Drivetrain: M786 XT Shadow + with XT shifter Seatpost: KS Lev w/ remote

Apr 6, 2018 at 11:28
Apr 6, 2018

Feb 4, 2018 at 19:26
Feb 4, 2018

Selling
Feb 4, 2018 at 19:21
Feb 4, 2018
Load more...