filipecaldeira
Member since Oct 21, 2012

Male / 35
Funchal , Portugal
Block user
Recent

Jul 2, 2020 at 7:20
Jul 2, 2020

Selling
Jul 2, 2020 at 7:20
Jul 2, 2020

Jun 21, 2020 at 14:54
Jun 21, 2020

Selling
Jun 21, 2020 at 14:53
Jun 21, 2020

Dec 4, 2019 at 8:48
Dec 4, 2019

Selling
Dec 4, 2019 at 8:47
Dec 4, 2019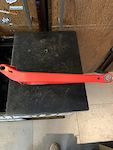 $150 EUR
I am selling this rear triangle from a Trek Slash 9.9 which of 18.5"

Selling
Dec 4, 2019 at 8:40
Dec 4, 2019

Nov 18, 2019 at 8:20
Nov 18, 2019

Selling
Nov 18, 2019 at 8:18
Nov 18, 2019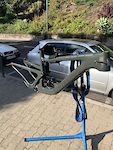 $2750 EUR
Almost brand new Santa Cruz Megarower CC size M used around 10 times. Frame come with ceramic Chris King headset and Race Face BB and RockShox Super Deluxe. Reason for sale: received a sponsorship from Pole and will ride with Pole Stamina. This frame was no register on Santa Cruz web-page. Who buy it will register as first owner for lifetime warranty. Frame bought in August 2019.

Jul 8, 2019 at 2:11
Jul 8, 2019
Video: Jesse Melamed - This Is Home
@JesseMelamed: Great!!! We are the guys of Freeride Madeira that have organized EWS here in Madeira and will be in whistler for the 4th next week!! Its a shame that you and Barelli are inured!! Have a fast recovery and we see you on Trans Sierra Norte! :)
Load more...