finn676
Member since Aug 19, 2017

Male / 18
Victoria , British Columbia
Block user
Recent

Mar 13, 2021 at 16:21
Mar 13, 2021

Selling
Mar 13, 2021 at 15:17
Mar 13, 2021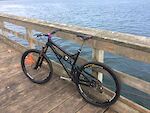 $3500 CAD
banshee prime. this bike was my baby and for that reason it has been loved and modded its whole life, the only reason id even think of selling is because im not in a position anymore to properly care for it and i am in need of a new car. (btw if anyone has a miata or a celica or any old sporty toyota id be very intrested in a trade.) puch industries fox 36 acs3 coil also tuned by puch. A rock shox vivid rc3 coil, hope stem, chainring 30t, and wheelset pro 4 and enduro rims. one up threaded steerer, bashgaurd dropper, and grips. magura mt6 brakes or shimano xt up to u. minion dhf friont agressor rear. carbon nuke proof horizon bars 800mm. xt 11-42 cassette. new bearings and i have a few spare to go with it. the best part is the 1 degree angleset headset it feels like a monster truck! spare derailure hanger and mud gaurds can be included. not desprate to sell but do have to move soon so i would apreciate anyinquires sooner rather than later. thanks -Finn Btw everything in the second photo is for sale

Sep 15, 2020 at 22:32
Sep 15, 2020

Selling
Sep 15, 2020 at 22:27
Sep 15, 2020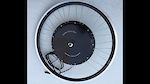 $800 CAD
golden motor v5 26inch, and 52v battery all other connectors and accessory 1500w peek output 700w regular used for cargo bike plenty of torque and even more speed plz contact for more info is available on a cargo bike if intrested looking for mid drive

Sep 9, 2020 at 10:57
Sep 9, 2020

Selling
Sep 8, 2020 at 14:39
Sep 8, 2020

Selling
Oct 14, 2019 at 19:50
Oct 14, 2019
$225 CAD
heyo i got this shock off my old bike and it runs beautifully, the sticker thats on the shock in the picture was taken off and the standard orange one is on there now. I changed frames to a banshee prime and it wasn't the right size (the fox is an 8.5 inch shock) so if anyone has a similar shock in 7.875 id be down to trade them. I also have a rock shox vivid coil rc2 thats on the banshee right now in 7.875 if but only to trade. any questions feel free to ask away, id also consider trading some nice wide bars or some 11 spd stuff aswell

Selling
Oct 3, 2019 at 8:45
Oct 3, 2019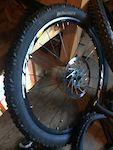 $50 CAD
ive got a big old pile of tires the pile includes 2 maxxis wetscreams in great condition 50 each 2 maxxis crossmax ones ust tubless compatible 20 bucks some other specialized and shwelbe tires aswell 10-15 bucks

Selling
Oct 3, 2019 at 8:42
Oct 3, 2019
$50 CAD
yall got some purple or black hope parts, give me a shout and id be down to trade or straight up buy ive got a bunch of parts to trade so just check my other ads brakes, cranks, hubs, seat-post clamps.

Selling
Sep 25, 2019 at 9:54
Sep 25, 2019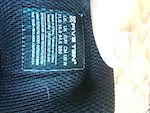 $99 CAD
5 10 free rider high tops super comfy and supportive let alone gripy! unfortunately i grew out of them before i even got to use them only rode with them about 4 times the sole is in grate condition asking a 100 bucks shoot me an offer :) if you need me to ship them its at the Byers expense.
Load more...