fitzsoar
Member since Oct 24, 2011

Male / 38
Dublin , Ireland
Block user
Recent

Apr 3, 2016 at 9:32
Apr 3, 2016

Selling
Apr 3, 2016 at 7:53
Apr 3, 2016

Selling
Jan 20, 2015 at 15:48
Jan 20, 2015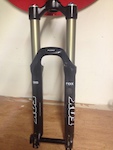 $280 EUR
Fox float r 36. 160mm travel. Came off a 2011 specialized enduro 185 steerer tube left which is tapered. 20mm bolt threw. Fork is in good condition but is due a service

Jan 20, 2015 at 15:26
Jan 20, 2015

Selling
Jan 20, 2015 at 15:16
Jan 20, 2015

Mar 15, 2013 at 6:35
Mar 15, 2013

Mar 15, 2013 at 6:33
Mar 15, 2013

Feb 26, 2013 at 16:03
Feb 26, 2013
To The Point - Aluminum Monocoque
i rode a 222 for 10 years racing dh. used it in the alps and whistler on the odd summer holiday. its still being used today by some young guy who bought it from me a year ago. what a bike!

Feb 22, 2013 at 10:30
Feb 22, 2013

Jan 3, 2013 at 11:54
Jan 3, 2013
2013 Predictions: RC and Mike Levy Weigh In
the downhill droper post is a great idea. it should work this way on all types of bikes am/xc what ever you have. if you are riding any bike in to a section where the seat height is a problem the last thing you wanna do is have to sit down first.
Load more...