flowraw123
Member since Apr 24, 2010

Male / 25
Langley , British Columbia

I LOVE MY BIKES

Block user
Recent

Jul 26, 2019 at 19:52
Jul 26, 2019

Jul 17, 2019 at 19:32
Jul 17, 2019

Selling
May 21, 2019 at 17:37
May 21, 2019
$500 CAD
Today is a sad day, up for sale is my 2009 Kona Stinky Primo Garbanzo (Whistler Edition Stinky) size small. It is the same frame as the standard Stinky, but with better components to hold up to the bike park and a rad paint job that goes with it. This is the perfect bike for anyone trying to get into downhill riding, it has served me well for the past 7 years, and is absolutely bombproof and built like a tank. The bike does have some cosmetic damage (scratches and chips), but nothing effecting performance in any way, stanchions are scratch free and no dents whatsoever on the frame. Only selling as I have recently purchased an enduro bike and don't have a use or space for a second DH bike. Components: Marzocchi Bomber 66 RCV fork (2009, 180 mm travel) - "Punk Rock Full-Throttle Race Winning Suspension" Marzocchi Roco rear shock (200 mm travel) Mavic Deetraks rear wheel and hub Intense Mag 30 front wheel on Formula hub Maxxis High Roller (2.35) rear tire, and Maxxis Minion DH-F (2.35) front tire, both with light wear Hayes Stroker Trail front brake on 200 mm rotor Avid Elixir R Rear Brake on 200 mm rotor Sram X-9 9-speed rear mech Race Face Evolve DH Forged cranks Race Face chain guide and bash guard Race Face Evolve DH bars, stem, and seat post FSA headset Custom Whistler seat Kona aluminim pedals Geometry Here: http://www.konabikeworld.com/09_stinky_u.cfm The rear shock is due for a service, but that is regular maintenance and not expensive. If I missed anything or you have any questions feel free to ask via DM.

Feb 15, 2018 at 17:27
Feb 15, 2018

Feb 8, 2018 at 20:03
Feb 8, 2018

Feb 6, 2018 at 15:19
Feb 6, 2018
Saris Bones 2-Bike Strap-On Rack - Review
Stupid useless cars are the best for bikes! You get to see how you can possibly fit a bike in. My 95 Mustang can fit a bike in the trunk with the back seats down and the front wheel off. You get the best looks from guys in big trucks at the trailhead.

Selling
Jun 12, 2017 at 20:37
Jun 12, 2017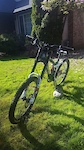 $500 CAD
This is my brother's 2009 Kona Stinky Primo aka the whistler bike park edition of the Stinky. This means it has all the good parts to stand up to use at the park. This bike was bought from whistler in 2011 and was only ridden a couple times a year since then and stored in the garage when not ridden. All of the parts can bee seen in the photos including the almost new tires, Hayes stroker trail brakes, Marzocchi 888 fork and Marzocchi TST R rear shock which was replaced a couple years ago. The bike also has a custom seat and paint job themed to whistler and you will not see these on any other bikes out there. The bike is in great condition despite some normal scratches and rides great. The only thing it could use is some new fork seals as they have begun to leak but this is nothing major as a normal fork service would replace these. The only reason for selling this is that he does not ride it anymore. Any questions or offers please TEXT the phone number above (please do not call). Any pm's may not be answered. Cheers!

Selling
Jun 12, 2017 at 20:02
Jun 12, 2017

Sep 15, 2014 at 0:11
Sep 15, 2014

Sep 17, 2013 at 0:10
Sep 17, 2013
Load more...
Featured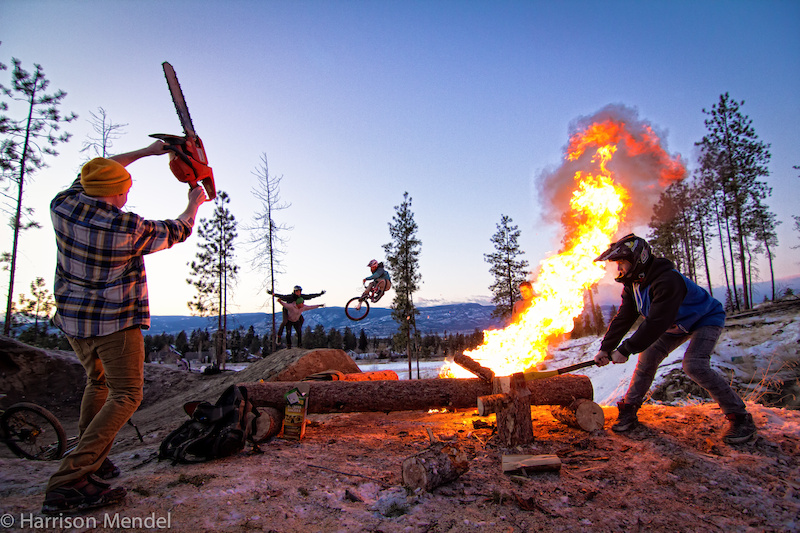 Photo by hmendel