flyinscot
Member since Dec 20, 2011

Male / 56
Hamilton , Ontario
oldish
Block user
Recent

Selling
Nov 5, 2016 at 17:35
Nov 5, 2016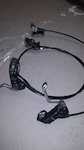 $150 CAD
XTR brake set was on a large 26 frame

Selling
Oct 12, 2016 at 12:35
Oct 12, 2016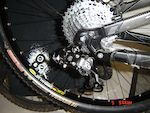 $20 CAD
2 Kenda Nevagals with tubes theses tires were on for a full season and they r 120tpi. switched to 29er . if u need a quick response cell# 9055155270 u can text this # this has the sticky E compound ,tread is still good

Selling
May 8, 2016 at 18:44
May 8, 2016

Selling
May 8, 2016 at 18:37
May 8, 2016

Selling
May 8, 2016 at 18:22
May 8, 2016

May 8, 2016 at 18:10
May 8, 2016

Selling
Apr 1, 2016 at 16:58
Apr 1, 2016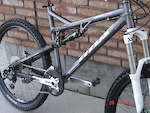 $900 CAD
2009 TITUS Motolite .unloading my 26" bike ,trying the 29er. large frame,Rock shox Revelation XX, fox RP23, x7 shifters wth a 2 x 10 setup, XTR front derailer, X9 rear derailer (2015), XT crank, set of Mavic 317 w/ lx hub, Hayes ryde brakes, Chris King headset. the front fork has remote lockout,, fork was serviced last spring ,might still have receipt, if u resond to this ad leave u r cell number and I will text u, have at set of mavic 717 rims with XTR hubs on Kenda Nevagels. and a set of XTR brakes. negotiable price.

Apr 27, 2014 at 13:40
Apr 27, 2014

Apr 5, 2014 at 10:12
Apr 5, 2014

Mar 26, 2014 at 16:15
Mar 26, 2014
Load more...