foxracer102
Member since Jun 12, 2008

O+
Male / 29
Merritt , British Columbia
Let's go shred gnarly shit
Block user
Recent

Selling
Feb 4, 2018 at 10:46
Feb 4, 2018
$400 CAD
Brodie devo good bike

Selling
Feb 3, 2017 at 14:20
Feb 3, 2017
$100 CAD
Brand new never installed chain guide bought for my demo 7 but doesn't fit so I would trade for a ISCG old style in decent shape

Selling
Aug 17, 2016 at 13:58
Aug 17, 2016
$800 CAD
2005 Brodie Devo awesome rig nothing wrong with it just some cosmetics from riding it's either a small Or medium I'm not to sure Bomber triple crowns Slx cranks and shifters and dereiller Avid juicy hydrolic brakes Manitou swinger rear shock Mtx 26" rims Open to trades for a large frame complete Dh bike Price is or best offer can deliver if it's within reason Cheers Taylor ????

Selling
May 27, 2013 at 20:19
May 27, 2013
$1 CAD
Got a 2007 devinci Ollie up for sale again guy backed out after I marked it as sold.. So here we go again. got a large devinci Ollie. It's a 2007 and its black. Comes with the daredevil handle bars and a fox van r shock amd a new sram x-7 dereiller and rear axel. Only running off my phone so can't upload picture so send me a text at 2503787261 Cheers Taylor

Selling
May 6, 2013 at 13:13
May 6, 2013

May 3, 2013 at 22:53
May 3, 2013

Selling
Apr 14, 2013 at 11:07
Apr 14, 2013
$1 CAD
Got a 2007 ollie frame with fix van r shock also comes with a brand new sram x7 dereiler. Just looking to sell to get extra cash.. Just shoot me a reasonable offer Msg me and ill give u my cell number and i can send picture that way dont have a camara or a computer to put them online Cheers taylor

Oct 1, 2012 at 16:03
Oct 1, 2012

Selling
Oct 1, 2012 at 16:00
Oct 1, 2012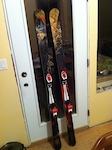 $1 CAD
Dynastar 6th Sense Distorter Skis 2011: If you're looking for an all mountain demon that will take you on the most exhilarating park laps you've ever had the pleasure of experiencing, look no further. The Dynastar 6th Sense Distorter Skis 2011 give you sufficient waist width to float in soft snow, yet truly shines on groomed runs and in the park due to its responsive design that utilizes Spring Blade technology. Reality only bites if you don't push the boundaries. Shape The traditional camber construction allows the ski to be powerful and easy to rip in any condition or terrain. Construction Full length race department vertical sidewalls are used for ultimate edge grip, power and balance. The core is surrounded by multiaxial fiber wraps that enhance torsional stiffness which equals stability and rebound energy. Flex Features a Spring Blade wood core that is machined to varying thicknesses in addition to stacked fiber layers of different lengths laid in the tail to act as a spring and provide superior "pop", and to absorb any landing shock. A wood core gives the best flex patterns to maximize power and provide complete stability and versatility. Binding Compatibility We recommend a brake that is equal to the waist width and at most 20mm wider. (brake width = ski width + 20mm) Specs Turning Radius: 24m Ability Level: Intermediate-Advanced Rocker Type: Camber Core Material: Wood Tail Type: Full Twin Tip ---------- These skis are in good condition only used them for a season, has minor scratches ------------ All round very nice and fun skis -----------

Oct 1, 2012 at 15:49
Oct 1, 2012
Load more...
Featured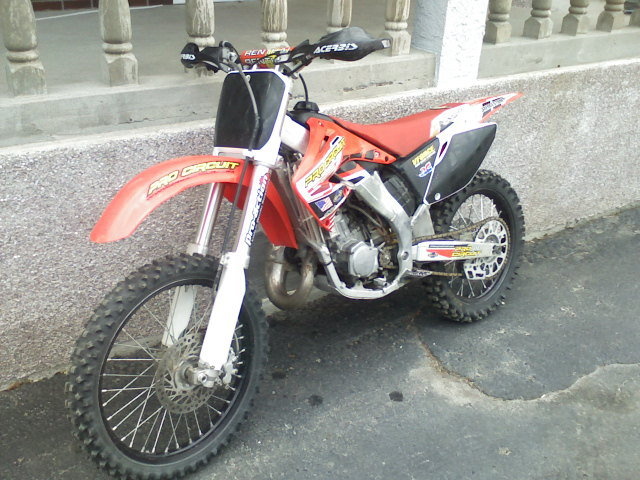 Photo by foxracer102