fugazzi
Member since Nov 5, 2001

Male / 46
Vernon , British Columbia
Im a biking fanatic! I dedicate much of my free time to live my life & ride.I enjoy... the smells of pine and tracking road miles just makes me smile. Memories of all the beautiful scenery I encounter are made as I trek through the mountains forests and explore nature, all on my bike. Biking really keeps me focused, in the zone & purely living in the moment.
Block user
Recent
Selling
May 16, 2019 at 15:07
May 16, 2019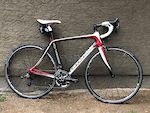 $1200 CAD
Cannondale Synapse Si Carbon 54cm Great bike very comfortable, relaxed geometry and forgiving for any type of ride you choose. Nice and light. Sram Rival drive train, carbon post, Pro Logo seat, Aksium wheels. The bike has no chips or any scratches at all. Buyer will be very pleased as bike looks and feels fantastic. Pedals not included. Thank you. Mike
Selling
Apr 13, 2019 at 12:43
Apr 13, 2019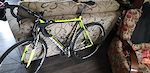 $1600 CAD
Cannodale top of the line High Modulus Ballistic Carbon like SuperSix EVO models. The bike was ridden once on a paved road and looks brand new! No scratches, pictures show alot of shine. KYSERIUM wheels, Ultegra Di2, FSA SLK carbon cranks. Size 54 I would keep it but it is too big for me at 5 ft 8. I am willing to trade frames for a 50ish cm X bike or 52-54 road bike of same quality must be in excellent shape also. Battery and charger included. Pedals not included Thank you. Mike
Selling
Nov 24, 2018 at 17:11
Nov 24, 2018
$1499 CAD
RockyMountain Element-Medium Absolutely awesome trail shredding bike! Light & Nimble to handle all day epic rides lock out the front shock and set rear pro pedal on and you are good to climb up like a Billy goat, unlock both and enjoy your ride down. Has a new fork XFusion Slider fork, RochShox RT3 rear shock, RaceFace Next SL Carbon bars,Easton Carbon post, SRAM Carbon cranks, DT Swiss rims and hubs, X9&X0 setup. Formula R1 brakes, New WTB saddle. The bike is in fantastic shape, no dents or dings anywhere and well kept wiped down after every ride. Price now is 1499 which is totally fair and a bargain for this quality bike. Cheers. Mike
Load more...
Featured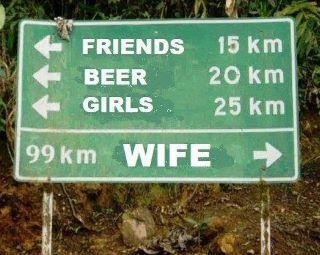 Photo by derf1