gbcarmona
Member since Nov 14, 2015

Male / 40
Sheffield , United Kingdom
Block user
Recent

Selling
May 24, 2020 at 5:49
May 24, 2020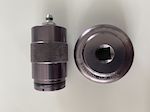 $100 GBP
there is no point in having a King BB without these tools. In excellent condition. buyer pays fees and postage or collection from Sheffield

Selling
May 21, 2020 at 15:12
May 21, 2020

May 21, 2020 at 8:36
May 21, 2020
First Ride: Cannondale's All-New Scalpel SE
I'd be worried to drop a kerb with those chainstays? Damm...that's a brave move! And even braver is the person who buys one! Who wants to see Bryceland giving it a go for for a laugh!?

May 20, 2020 at 7:38
May 20, 2020
Video: Conflict Arises Between 17 Year Old UK Rider & Apparent "Trail Saboteurs"
@jaame: if there was no distinction, it solves one of the main issues and remove the argument! This world was created for everyone to enjoy it! However, it's also annoying to see when you have bridleways and footpaths side-by-side but walkers actually prefer to walk on the bridleways...you can never win...cars want to kill you and believe you have no right to be on the road...and trails are less and less open to ride...especially nice interesting ones!

May 20, 2020 at 1:12
May 20, 2020
Video: Conflict Arises Between 17 Year Old UK Rider & Apparent "Trail Saboteurs"
Unfortunately this is becoming more and more common these days...looks like the lockdown made it even worse because it has increased considerably the number of (angry) walkers on the trails...a couple of weeks ago a young girl fell off due to wires across my local trails and broke her shoulder. I've had a couple of falls due to these type of things before. It's disgusting and for me the main cause is the division between footpaths and bridleways you have here...go to Scotland where you don't have this, and the relationship between bikers and walkers is a lot better...people are more respectful, aware and kind to each other. Lets hope it won't take someone dying to actually see some change!?

Selling
May 11, 2020 at 12:56
May 11, 2020

Selling
May 2, 2020 at 10:46
May 2, 2020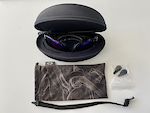 $50 GBP
Great glasses. Have a few light scratches on the lenses...maybe some polish work would solve these otherwise you can get cheap replacement lenses. By far the nicest MTB oakley's! Buyer pays fees and postage Or collection from Sheffield or around.

Apr 25, 2020 at 4:19
Apr 25, 2020

Apr 21, 2020 at 6:20
Apr 21, 2020
10 MTB Goggles Ridden & Rated
The Smith Squad MTB are very very good...used them all winter with the full face TLD Stage helmet and they are perfect fit and never really steam up, even in winter damp, foggy UK conditions. Only used mine with the Chromapop lenses and they are incredible.

Apr 19, 2020 at 12:05
Apr 19, 2020
Load more...