gucci
Member since Sep 14, 2006

Male / 33
Edmonton , Alberta
Block user
Recent

Selling
May 3, 2021 at 10:44
May 3, 2021
$300 CAD
For older 888 series of the 35mm sizing. One is psa 8.5 near mint, the other has a little ding in the tip, but with some filing it won't be an issue, since it'll be in the lowers. Pictures are pretty zoomable so you can really get your eyeballs to focus on the beauty that these hold. And as you can also see the seals are BNIB. These will be deeply packaged in bubble wrap and shipped from work if need be so shipping won't be an issue at all. EMT or cash only. Fork & axle is gone if you were wondering hence the wonderful MS Paint red squiggly lines.

Selling
May 2, 2021 at 8:32
May 2, 2021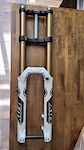 $800 CAD
Stanchions are clean, and scratch free in all their Kashima coating glory. Lowers have a ding or two. Seals look good, wouldn't hurt to get a rebuild. 6 1/2" tube length Serial number: 466888-0025 Part number: 910-02-016 Short ID: CNPJ Description: 2014, 40, K, FLOAT, 26in, F-S, 203, RC2, FIT, Wht, Gold Logo, 20mm, 1.125, 45mm Rake, OE Cash or EMT only.

Selling
Apr 28, 2021 at 12:00
Apr 28, 2021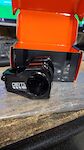 $120 CAD
Brand spankin new, not installed. Bought a day before I got a new fork, and going with direct mount now. 35mm length. Will trade for an equally new Deity Intake DM stem.
Load more...