harryds
Member since May 13, 2007

Male / 28
Isle of Wight , United Kingdom
Riding bikes is my life and I love it!

Instagram - harrysteelemtb
Block user
Recent

Selling
Jul 20, 2020 at 4:00
Jul 20, 2020

Selling
Jun 26, 2020 at 4:46
Jun 26, 2020
$50 GBP
New POC VPD Back Protector Size - Large

Selling
Jun 26, 2020 at 4:13
Jun 26, 2020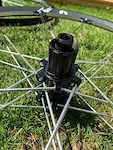 $250 GBP
As new Crank brothers Iodine 3 Wheelset. Can post anywhere in the uk.

Selling
Mar 28, 2020 at 12:58
Mar 28, 2020

Mar 21, 2018 at 17:51
Mar 21, 2018

Mar 1, 2018 at 6:51
Mar 1, 2018
Cycling Brands Under Scrutiny in Gun Control Debate
I wish the yanks could try our system for a year. We still get to play with guns it's just very tightly controlled which is great because it's not that big of a hassle to get a FAC provided you meet the requirements. Plus it's reassuring to know that the local turd with the all matching tracksuit and fashionable anklet wouldn't have a chance a getting one. Something that annoy's me about the states is that terrorists are seen to be a big threat where you are more likely to be shot by your own child that's picked up your gun. Also along those lines.. from the statistics available online the US doesn't actually have a crime or mental health problem it's just that those things become a lot more lethal when everyone has easy access to guns. Guns usually rule out the option for a second chance.

Jan 7, 2018 at 4:52
Jan 7, 2018

Selling
Jan 4, 2018 at 13:14
Jan 4, 2018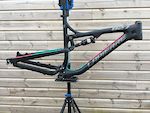 $830 GBP
Brand new Lapierre Zesty AM827 frame just built up but never ridden. Frame: 2017 Lapierre Zesty AM827 Shock: Rockshox Monarch RT3 Debon Air (I bought this secondhand as the frame didn't come with a shock, there is a tiny scratch on the damper body but I'm assured it isn't a problem, I did look at getting a replacement and they are £30 - £50) Bottom Bracket: Sram GXP Headset: Cane Creek Any questions just ask, cheers!

Nov 15, 2017 at 10:14
Nov 15, 2017

Oct 27, 2017 at 4:44
Oct 27, 2017
Load more...