jacobxpaul
Member since Jan 5, 2014

Male / 37
Boise , Idaho
Block user
Recent

Selling
Apr 11, 2023 at 8:04
Apr 11, 2023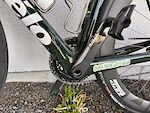 $5500 USD
Cervelo R5 size 54 badass build. Zipp 404s with ti U.S.A. spokes Sram red axs with quarq power meter Red chain Zipp carbon bars 42with zipp sprint stem 110m New corsa tires tubeless 700x32c Beautiful British racing green

Selling
Apr 11, 2023 at 8:00
Apr 11, 2023

Mar 23, 2023 at 9:04
Mar 23, 2023

Selling
Mar 23, 2023 at 9:02
Mar 23, 2023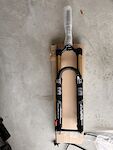 $500 USD
Fox factory 36 kashima 150mm 44mm offset.. brand new steerer uncut. Never made it on my bike brand new.

Mar 8, 2023 at 18:43
Mar 8, 2023
How to Not Feel Stupid Walking Into a Bike Shop
If you're in the Boise area come by my shop Rolling H Cycles, zero egos and everyone is cool AF.. If we had some weird ego stuff going on I would of fired them. My bike shop is ran based on how people have treated me at other shops.

Feb 3, 2023 at 13:47
Feb 3, 2023

Jan 31, 2023 at 8:49
Jan 31, 2023
First Look: The 2023 Bold Unplugged Mixes Aggression With Integration
I've rode AXS on the last three on my mountain bikes including reverb AXS dropper, my road bike is Red AXS I've had so much AXS stuff I've sold and that has been through my shop with zero issues.. We had shifting issues which was released on a update on the app but was fixed quickly after.....

Jan 26, 2023 at 16:15
Jan 26, 2023
Throwback Thursday: 7 Bikes Turning 20 in 2023
Man this brings me back to high school lunch I would sneak off into the library and enjoy pinkbike and I am pretty sure I wanted all these bikes at one point, also bring back that old logo on the photos, I remember there was a site associated with pinkbike that was all ski related..

Dec 13, 2022 at 14:13
Dec 13, 2022
Specialized Cuts Global Ambassador Program
Ty Hataway is super talented from racing the baja 1000 on dirt bikes to racing pro enduro races, his bike shop that just recently closed up is also one of the best shops I have ever dealt with.. Impactful human and I feel for him.

Nov 11, 2022 at 14:03
Nov 11, 2022
Load more...