jessefox
Member since Apr 12, 2008

Male / 27
Kitchener-Waterloo , Ontario
i love to bike and ride motocross
Block user
Recent
Jan 4, 2020 at 8:45
Jan 4, 2020
Selling
Jan 4, 2020 at 8:44
Jan 4, 2020
$850 CAD
Pretty well fully custom hutch rattlesnake. Don't see these around too often. Bikes pretty much mint, very well taken care of. Looking to fund a new project. Will consider trades for free ride/downhill bikes. Parts list as follows -2019 marzocchi dj3 (still have recipe) -chromag FU bar 40s -atomlab pimplite 26R rear rim on bearinger hub -gold single wall front rim on joy tech hub (Both front and rear rims are tru) -kenda Krad tires. Bike comes with both front and rear. ( still have nubs, like new) -shimano Slx hydronic rear brake with 6" rotor -FSA neatest -chromag overture seat -VP pedals -DMR crank arms -velo locking grips Looking to get 1000$ as I have well over that into it. No low balls. Pick up in Kitchener. Text for quickest reply
Aug 2, 2014 at 7:24
Aug 2, 2014
Jul 1, 2014 at 7:16
Jul 1, 2014
Selling
Jul 1, 2014 at 7:16
Jul 1, 2014
Selling
Jun 18, 2014 at 14:07
Jun 18, 2014
Jun 18, 2014 at 13:55
Jun 18, 2014
Selling
Jun 18, 2014 at 13:54
Jun 18, 2014
$120 CAD
Hey there got a bran new 26" halo combat wheel here white in color .never ridden just pulled out of the box. Was bought as a gift for me but buyer was unaware it was a full wheel due to I only need a hoop. So looking to get what was paid for it which was 120$. Mind you no shipping at your expense. Great wheel. Heevy duty and strong. Combat hub. Quick release casset. Will trade for white. Ns or atomlab hoop. Txt 226 338 8777 otherwise pm.
Apr 16, 2014 at 3:19
Apr 16, 2014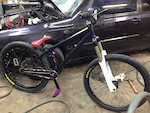 Are you illiterate? Those are 2013 Forks bran new their about 250. Nothing wrong with them. The wheel sets atomlab/sumrim. Ns mint bars black market stem atomlab seat and seat post deity seat choker primo pro crank arms with faceface 22 mm bb. Gusset peddals. Elixer one rear brake ns grips. Holler roller tires. How's that for cheap shit? Sorry I'm not like you dumb asses who spend 3k on a wheel set. Sorry but I have a life. And it doesn't revolve around my bike.
Mar 25, 2014 at 5:35
Mar 25, 2014
Load more...
Featured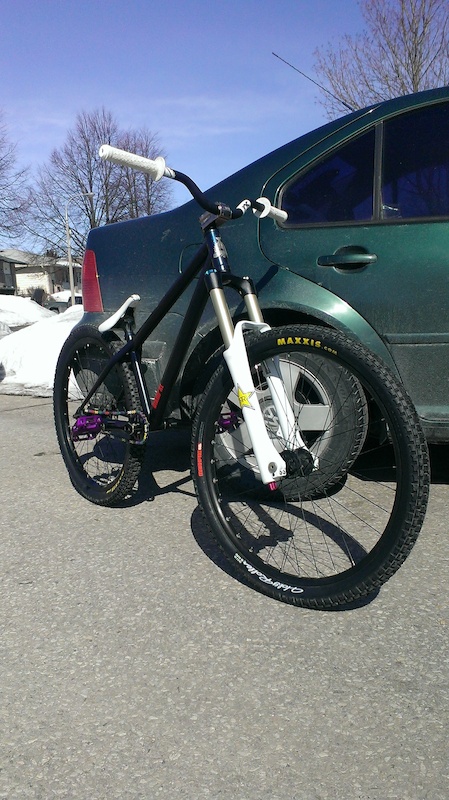 Photo by jessefox