Sunday
New week and to kick us off it was off to
Cannock Chase trails
with Dan and Ollie for a session with all of us hitting the downhill routes on new bikes!The weather was perfect and the trail was emptying out as we arrived for a sunday evening session to burn off the sunday dinners that sat in our bellys!
You quickly realise after a good thrash on a second hand bike that your apparently new bike, needs some work. In dans case alot of work and mine a fair bit too! Personally I either need to fork out for a tf tune and service or another shock. Dans Norco DH needs the same on the rear shock and a few other teething issues need looking at.
After a few blasts down the red run and Ridge run we decided to take oli to play on the tabletop at the bottom of stile cop. The session was going great and a good few people were hitting the jump before going home as the darkness was approaching. So as we joined in our camera-man decided to step up and give it ago. See the video footage of Oli`s bail as i think my explanation wouldnt cut it for how much his head bounces off the floor!
After scraping the remains of oli`s skinny jeans off the track we dragged him up for ne more DH run before leaving. A perfect evening and a great 4 hours of riding sessioned!
Monday
I recently saw a church advertising
"Thank God for mondays"
- I believe in God and im happy with that - But I am not a fan of Mondays at all! However after logging into
pinkbike
and checking my emails, Monday gets awesome - New support and sponsorship on board from
Action Camera
and
Pulse Mx Racing
.
www.action-camera.com
will now supply us with a free helmet camera to use every month - so expect some reviews on pinkbike to what we actually think to them and not just there sales pitch!
Pulse Mx
will be helping us out and supplying us with Race jerseys and gloves, + also dabbling in a bit of engineering if we need any parts made. Spent the rest of the day smiling cheek to cheek and chilling with my son in the garden!
Tuesday
Inspired after yesterdays great news regarding support for the project, I awake with a bigger spring to my step and then i look on
Pinkbike
- Boom -
Project 52
is front page news and I recieve around 30 Private messages of support coupled with loads of comments and suggestions on my blog. This is just an honoring experiance and I wish to say a massive thank you to all of you who write to me etc - it means alot and is a fantastic boost into my project. Fired up and ready to go - I head out with Elijah on the kid carrier on a 30 mile training loop along rural winding roads and flat canal paths to push holding pace.
Wednesday
Helmet camera arrived at 6am from
Action camera
. Sweet! I had a fiddle and went back to bed knowing I had weeks to use and abuse it! Today is Elijah day so it was a session of soft play, kids dvd, garden antics and no bikes were touched at all!
However when julia got home I was itching to ride! So a Sprint training session at the Bmx track was an opportunity I jumped at. As any parent knows - an hour riding something - is better than nothing!
Thursday
Home day to start with today with the little man. Nice and chilled out and a great way to relax and recover before a training ride. Nice suprise today - A
Weeride
bike seat arrives through the post, for me to test out and thrash!
Weeride
make front facing child seats, that sit on your cross bar. I am looking forward to giving this a go as it will make a nice change from the Hamax rear seat bouncing off the rear tyre when going over tiny bumps!
Short ride out which turned into a 30 mile loop! Stopped at a crazy kids park for elijah to stretch his legs and have a jump on these crazy swing/seesaw/merrigo round things!
Friday
Today is a day I will never ever forget! Firstly a massive box containing 520 bars of "Health bars" arrive from
Eat natural
in support of my project. Then a box full of Body armor arrives at my door from
Knox
- this box is phenomenal and a real treat! Inside is a wealth of body protection including a Warrior Chest armor, Elbow pads, Leg pads, Knee pads, Stickers galore, Padded shorts and awesome
Knox
bag. I am actually speechless and amazed at this sponsorship. Full reviews and tests on this kit will be posted soon on
pinkbike
from this UK based company!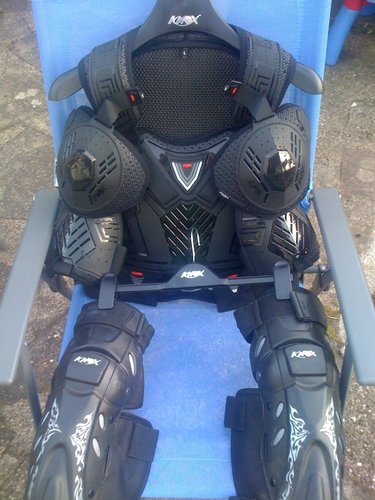 some of the Knox gear i recieved
www.planet-knox.com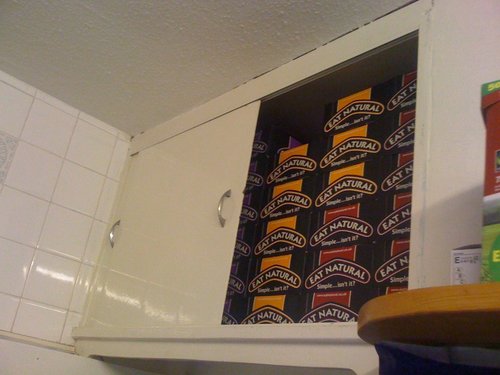 My cuboard of 520 eat natural bars
www.eatnatural.co.uk
After a phenomenal morning of blessing - I know the best was yet to come. I was now in my car driving to Tamworth to meet Karl from
leatt brace uk
, for an afternoon of product testing of Leatt braces and training on there test grounds. So as I arrive I am quickly introduced and fitted with my Leatt brace - then its a Downhill session into some dirt jumping and a step up expression session. After a few hours I drive home with my new
Leatt brace
and I am as happy as a bean! Here is a link to some footage from the day -
Leatt brace day link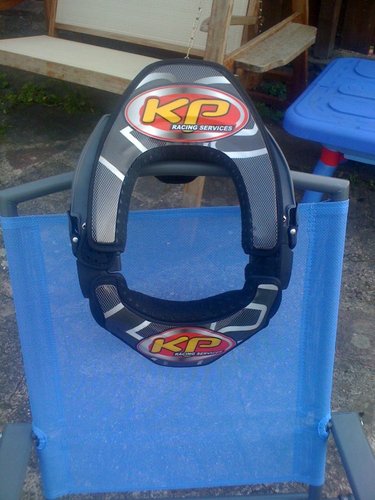 Leatt Brace gift from kp racing aka Leatt UK
www.leatt-brace.com
Saturday
Thanks to Team Boon and andy smith http://www.andy-smith-photography.com for pics and video...
Racers Guild timed runs at Cannock Chase were back on the cards again. Dan and I headed up ready to give the timed runs another thrashing as we loved the grassroots style of racing last time and were gagging for more of the same action again! The day was hot and the track chosen by the Guild was "little Bringewood" a dry, loose and soom to be washed out, rooty run of chaos!
As the practices kicked off many riders were claimed by the tough riding and suprises that were being handed out left, right and centre from the rooty devils. I know my mate Dan was given the over the bars experiance a few times and even Guild legend Richie saw me doing some tree hugging! As the sections were claiming more and more riders - Local organisers like Harry and little ripper Lukas were sharing some advice to us non-locals.
As 1 o clock apprached I sat in the car park waiting for my family and friends to arrive and I saw quite a mini exodus f brusied people make the early journey home from the timed event - due to its technical and grueling run!
I headed up to the start gate at 13:38 with my support crew here in full support - it started ok and I put in a solid run to start the day with a dry, dusty and survived run of 1:04 - which I was happy with to be honest.
The session was now in full swing and alot of people were quite unlucky and having a bad day. Local rider and organiser Harry took a really nasty tumble in the woods in the bottom section and Dan was having nightmares with some serious bails in the woods too. As i walked back to the top of the hill for my second run, the que of people which awaited me were a dusty mess!
Alot of riders were grumbling about the washed out track and the new addition colors to there gear couldnt hide any bails or crashes they had had. As i began my second run, it felt ok with a few mistakes and it ended up being 2 seconds faster than my previous at 1:02 - I was thrilled and happy with my achievement.
As I walked the hill for my final run with my son in his backpack and freinds alongside - a kid was laid up at the large tabletop not looking to good. I heard he pulled a huge whip and then landed front heavy and was quickly thrown into the landing with a thump. There was enough people and first aiders dealing with him so I walked upto the top for my third and final run. I heard today that he had a broken arm and it was expected he would be having surgery monday morning. Well done to all the people who did all they could for this kid - and massive props to Alex who crashed/bumped into the ambulance as it was reversing! A few of us saw it and it was hilarious!
By now the track was proper loose and getting to the bottom and staying on your bike was now an achievment to be had. I dropped in 1 minute after my mate Dan hoping to survive the desert dry like track! I posted a 1:06 on my dodgiest loose run - which i was honestly expecting to be fair. Dan even managed to survive his final run and posted a respectable time with a 1:09 considering his 3 nasty crashes earlier and all his bike issues!
After the crowds and ambulance departed - an expression session began on the mega trail with everyone performing for regular photographer andy-smith-photography capturing the magic. Tom, Lukas, Mitch, Dan, Ritchie and I began ripping up the trail. Richie was pinning the berms and jumps while Lukas and mitch were giving their all on the jumps - Oozing with style and confidence these rippers are masive potential to watch out for in the future!
As the sun set and we finished out with some head cam footage, it was time to go home for a well earned meal and a night in front of the TV!
Headcam session link
See you all again next week! -
John aka Jumble
Thanks to all our sponsors