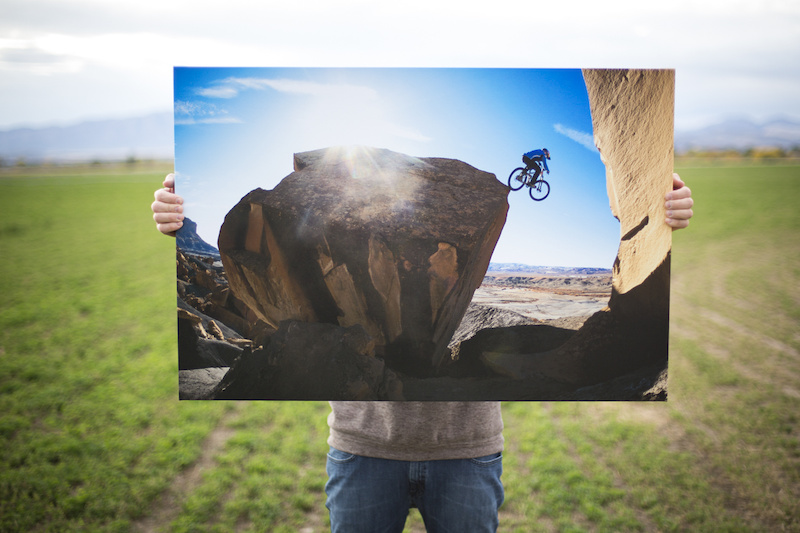 Limited Edition Canvas Print of Paul Basagoitia riding in the Utah Desert, available now on Ebay.
This auction is being offered by Photographer Justin Olsen in partnership with Scott Bicycles to help raise funds for professional mountain bike athlete Paul Basagoitia. Paul was recently injured in competition, and is making his way through a long and costly recovery process.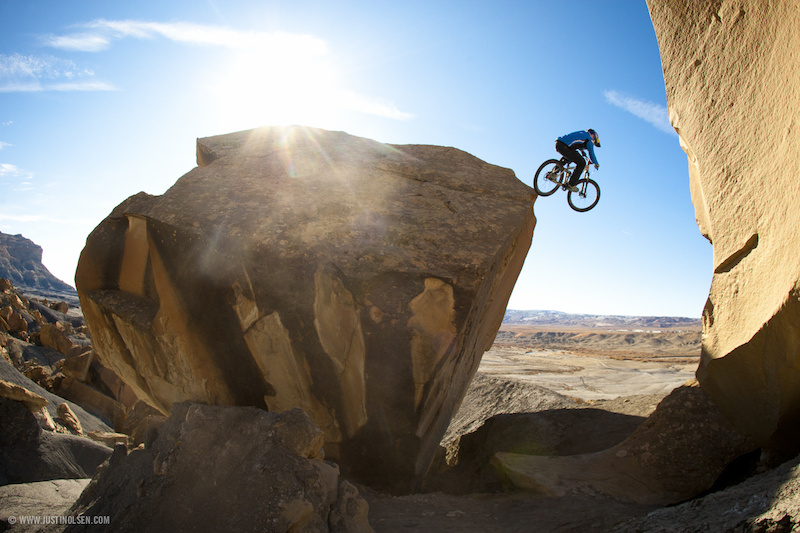 This image originally appeared in BIKE Magazine, and was
Paul's first two page photo spread
. This image was captured by photographer Justin Olsen during production of the mountain bike film "Where The Trail Ends" by Freeride Entertainment / Red Bull Media House. The image appearing in the magazine was a milestone in Paul's career, and as such has sentimental value to him.
Only two prints have been made of this image.
The auction winner will hold one, and the other one will be delivered directly to Paul Basagotia upon the completion of the auction.
This is an opportunity to share an extremely limited piece of mountain bike artwork with the pictured rider!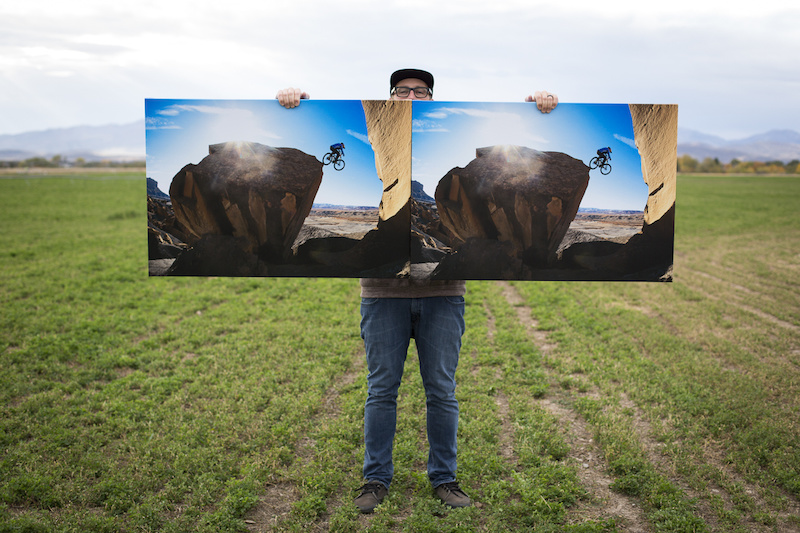 This print is offered as a stretched canvas gallery wrap, and is ready to hang on the wall as is. No frame needed!
All proceeds will be donated directly to Paul Basagoitia's Road to Recovery Fund.
If you have ever been inspired by Paul's riding we encourage you to bid on this print.
Happy Bidding!
#IRideForPaul
Click the link to bid on this auction via Ebay-
http://www.ebay.com/itm/272034047120?ssPageName=STRK:MESELX:IT&_trksid=p3984.m1555.l2649